The Ford Transit Custom has been around a mere eight years, but from the very moment it launched it's enjoyed a consistent and accomplished success.

It's perpetually the best-selling van in the UK and is as popular with owner drivers as it is fleets.
With both LEVEL 1 (Exterior) and LEVEL 2 (Exterior & Interior) conversions available, we are able to offer customers a level of Transit Custom that is currently absent from the market for the most competitive price point. Different levels of customisation are available to cover all groups of customers from commercial workhorses up to luxurious recreational family vehicles.


Through Sterling Utility, the iconic Ford Transit Custom is reimagined both inside and out; evolving from a rugged,
no-nonsense workhorse into a bespoke symbol of modern-day luxury.
Fine detailing to the front and rear of the exterior provoke an aggressive edge.
While 20" custom Davanti high-performance tyres, full blackout de-chroming and Sterling decals generate an aura of distinctiveness.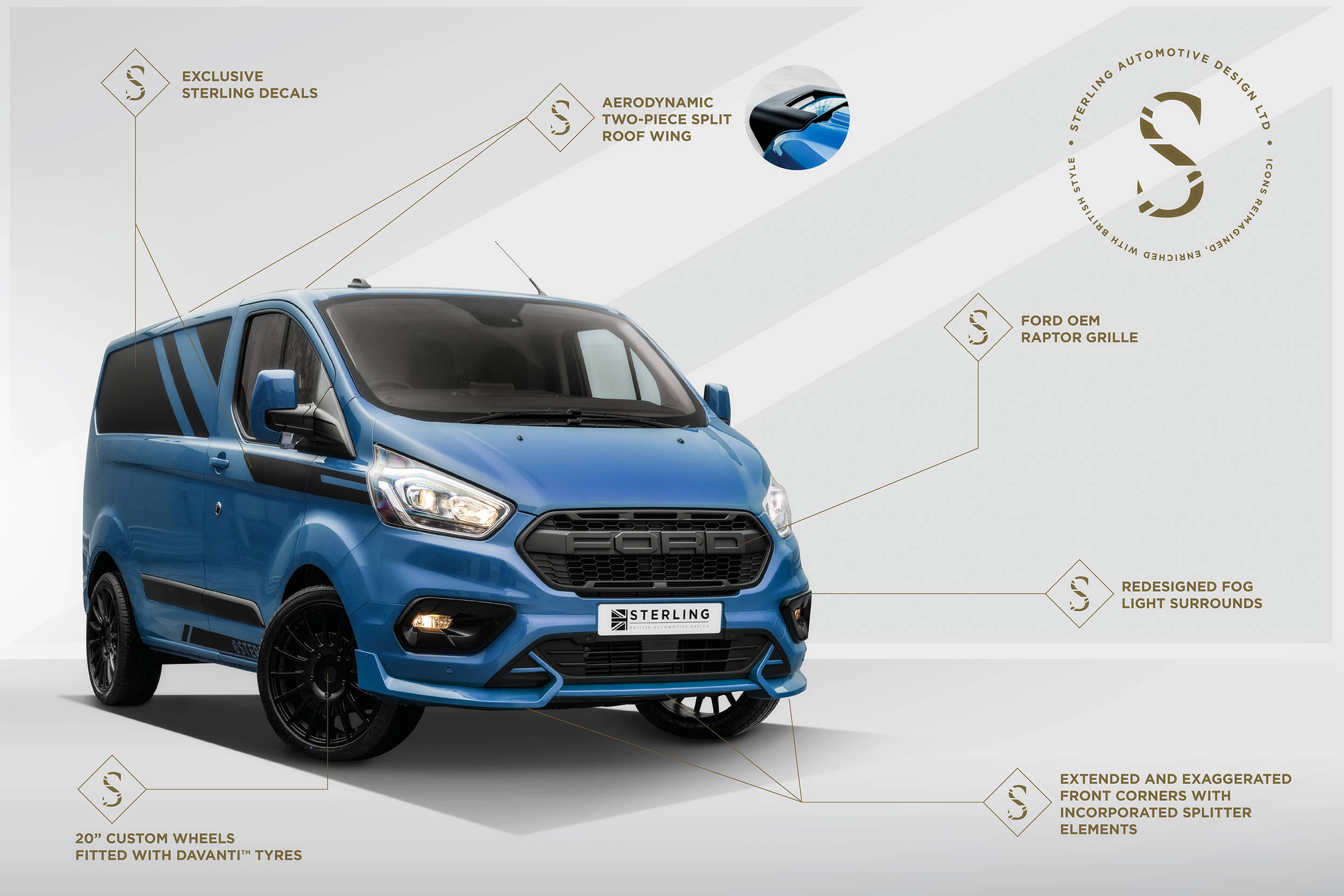 - Extended and exaggerated fog light surrounds and 3 piece splitter elements

- Dynamic 2 piece rear diffuser enhancements intensifying stance and width
- 20" Custom Wheels fitted with Davanti Tyres high performance tyres

- Full vehicle de-chroming black pack
- Sterling Utility decals & graphics (optional)

- Unique custom/business branding (additional charge)

Inside, 3D panelled front seats doused in perforated leather featuring heating elements and
cooling systems with embossed branding details accentuate grandeur.
The Alcantara dashboard and door tops, debossed with Sterling branding detail, highlight Utility's meticulousness,
while Sterling's luxury 'soft touch' 1500gm carpet complete the utopian evolution.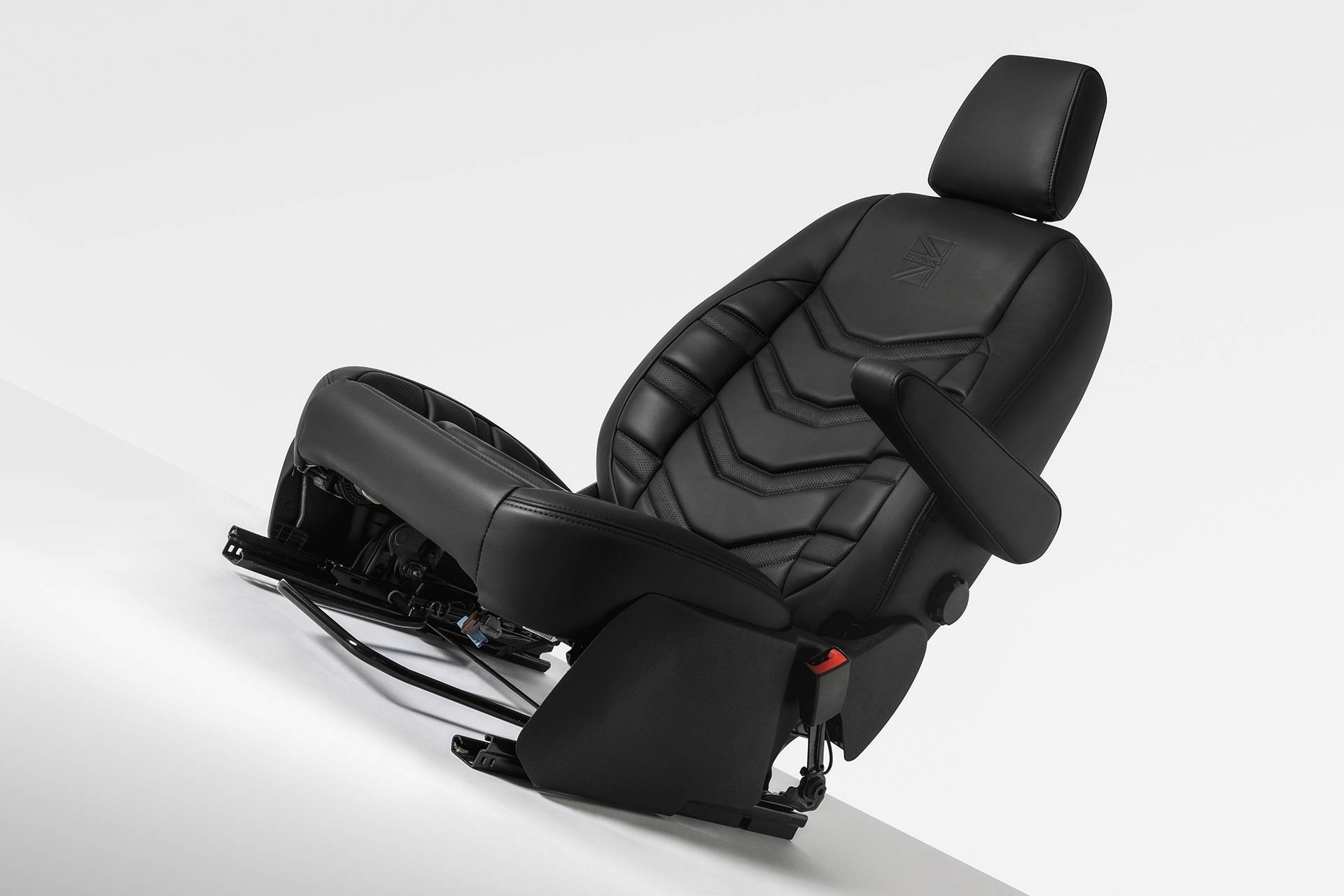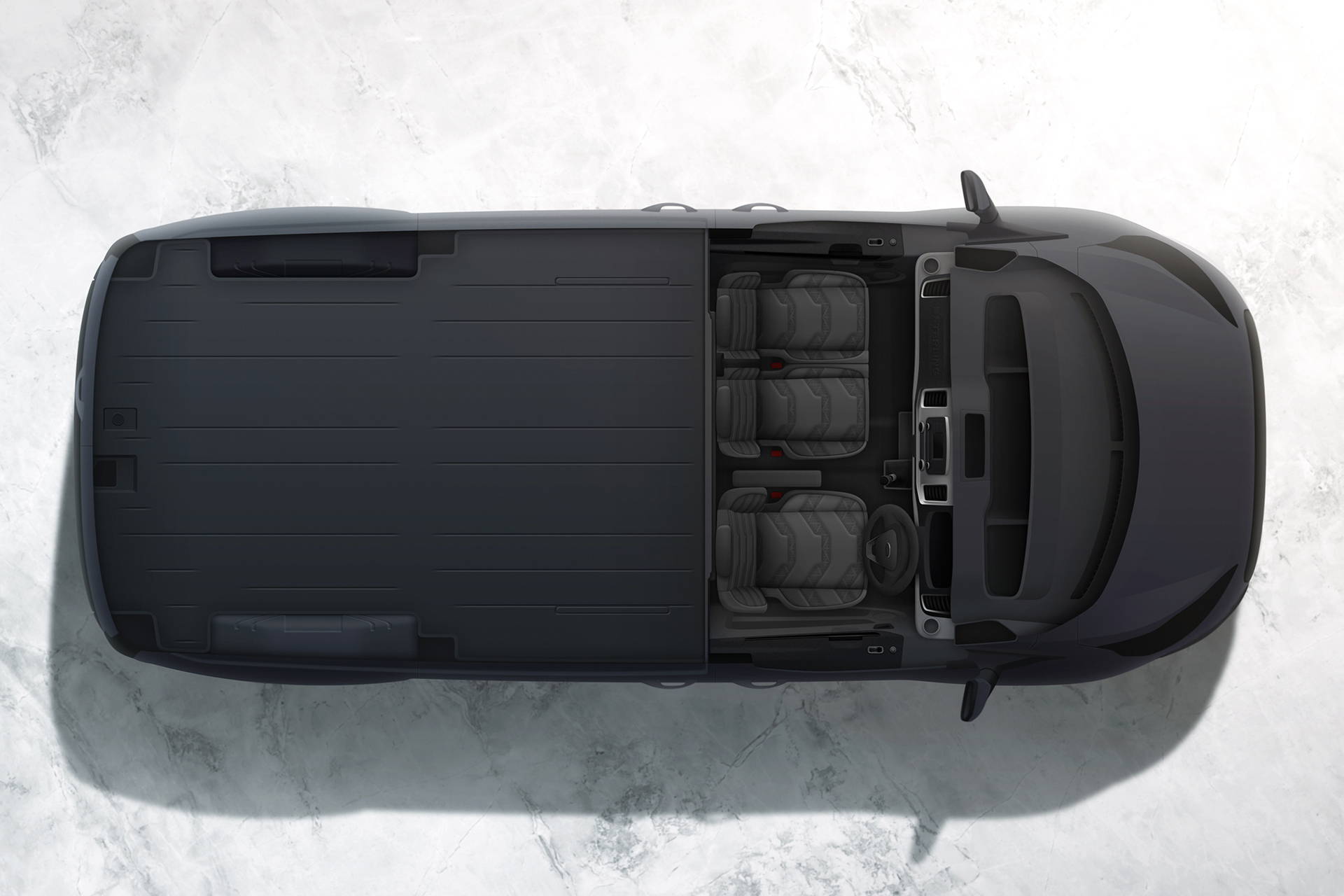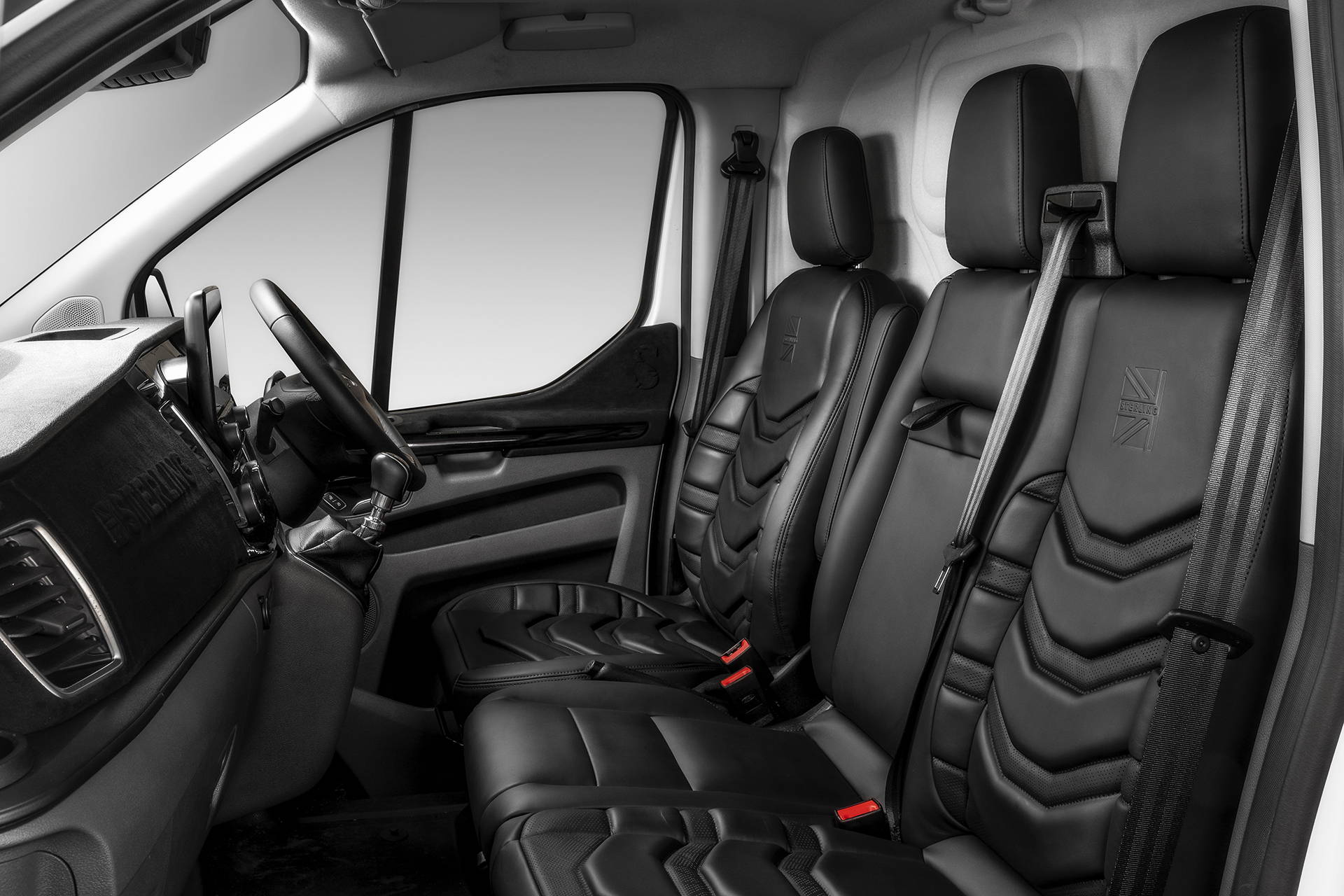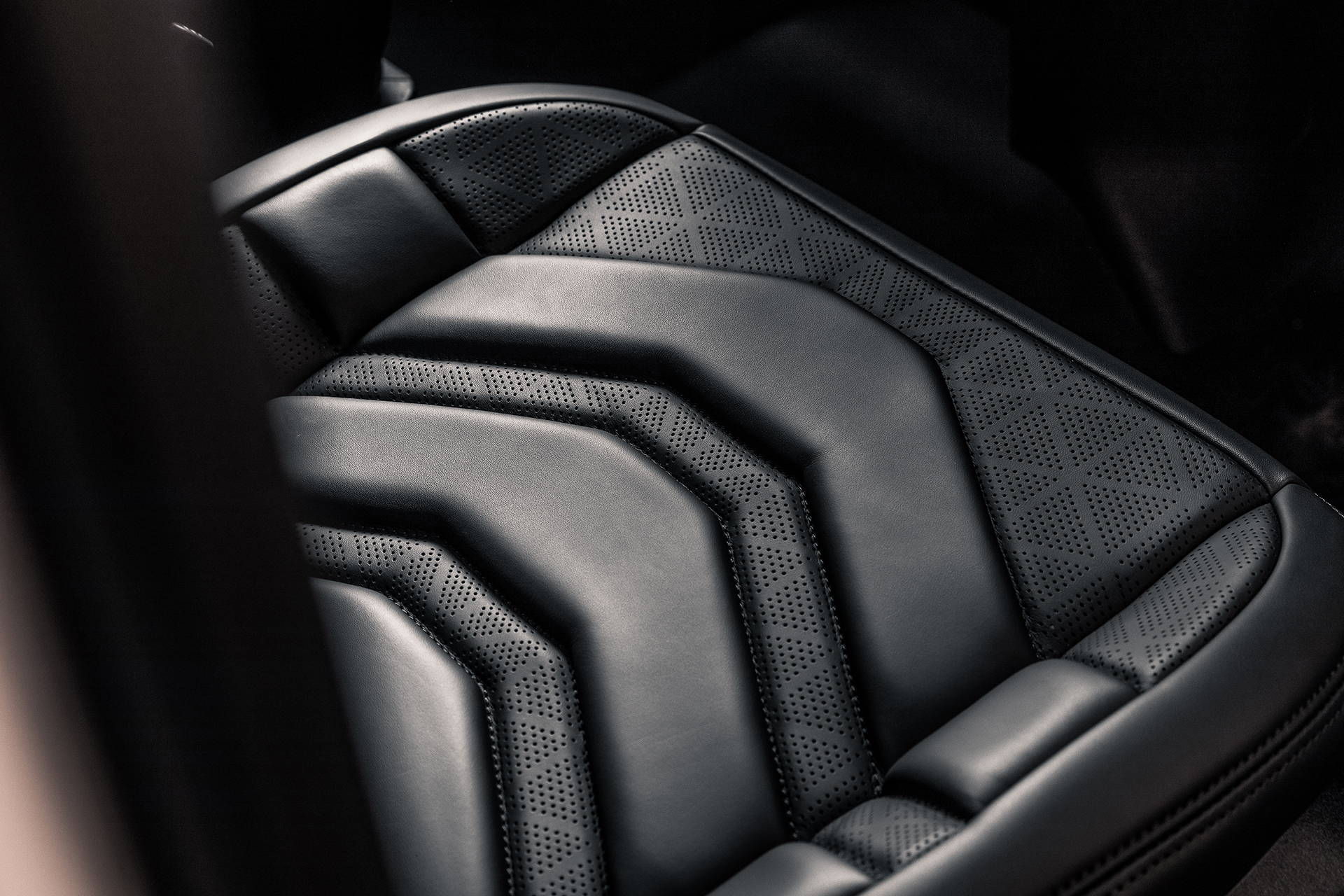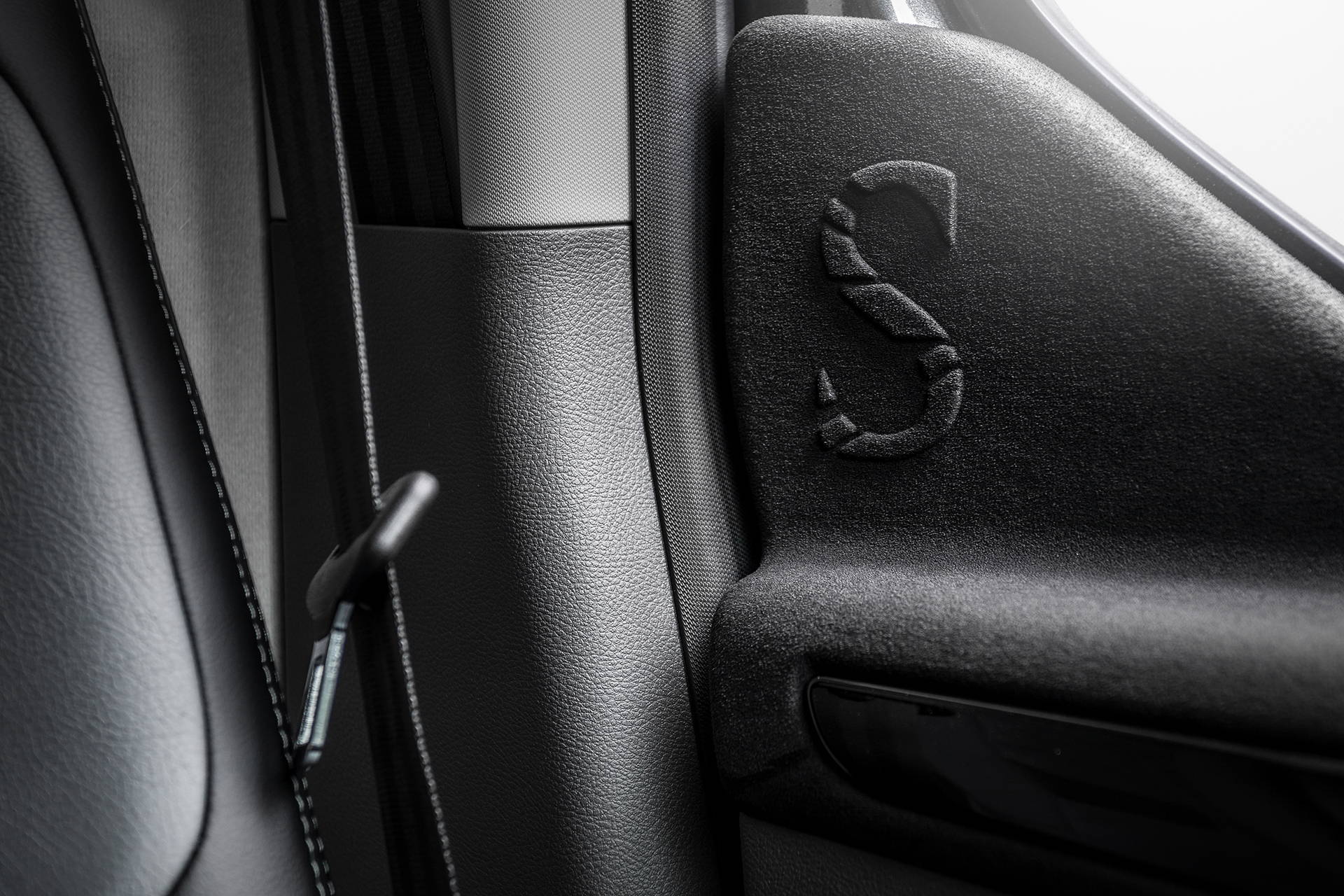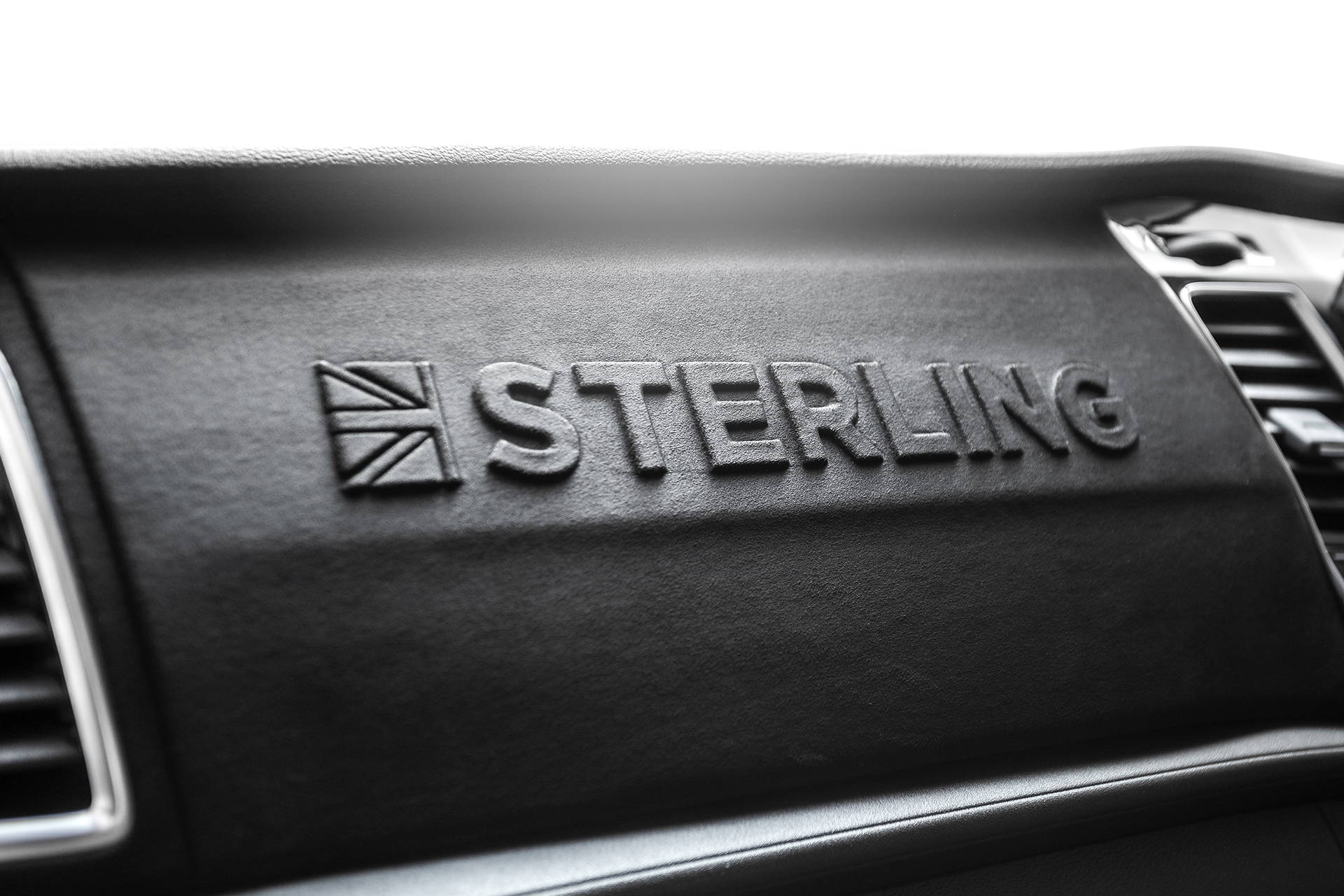 - Front seats hand trimmed in 3D panelled and perforated leather featuring heating elements and cooling systems with embossed branding details
- Dashboard hand trimmed in alcantara with debossed Sterling branding detail
- Door tops are also hand trimmed in alcantara

- Complete front Sterling luxury 'soft touch' 1500gm carpet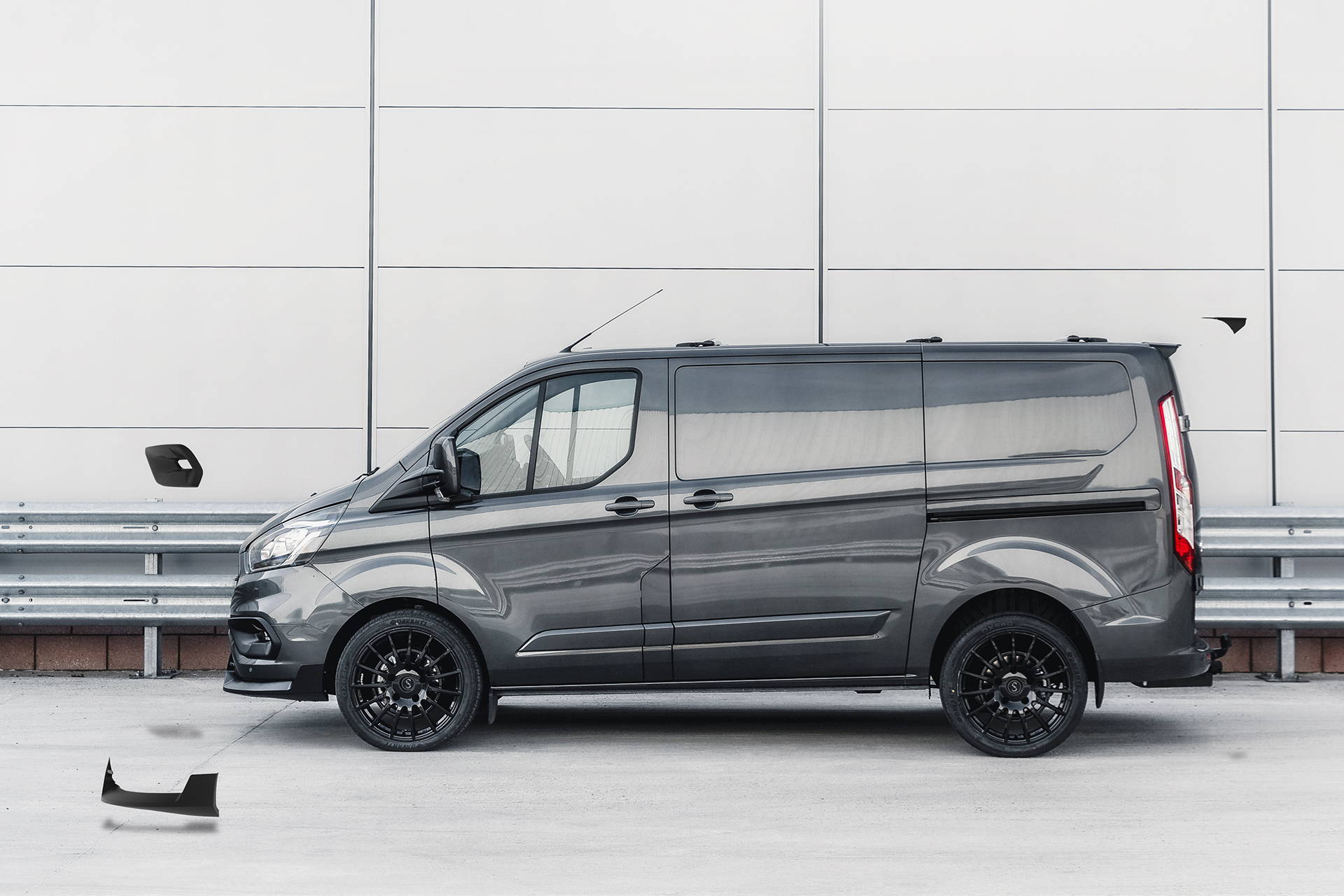 FULL EXTERIOR & INTERIOR CONVERSION