Assertive, refined and still a commercial...
With both LEVEL 1 (Exterior) and LEVEL 2 (Exterior & Interior) conversions available, we are able to offer customers a level of Ranger Wildtrak that is currently absent from the market for the most competitive price point.
Different levels of customisation are available to cover all groups of customers from commercial workhorses up to luxurious recreational family vehicles.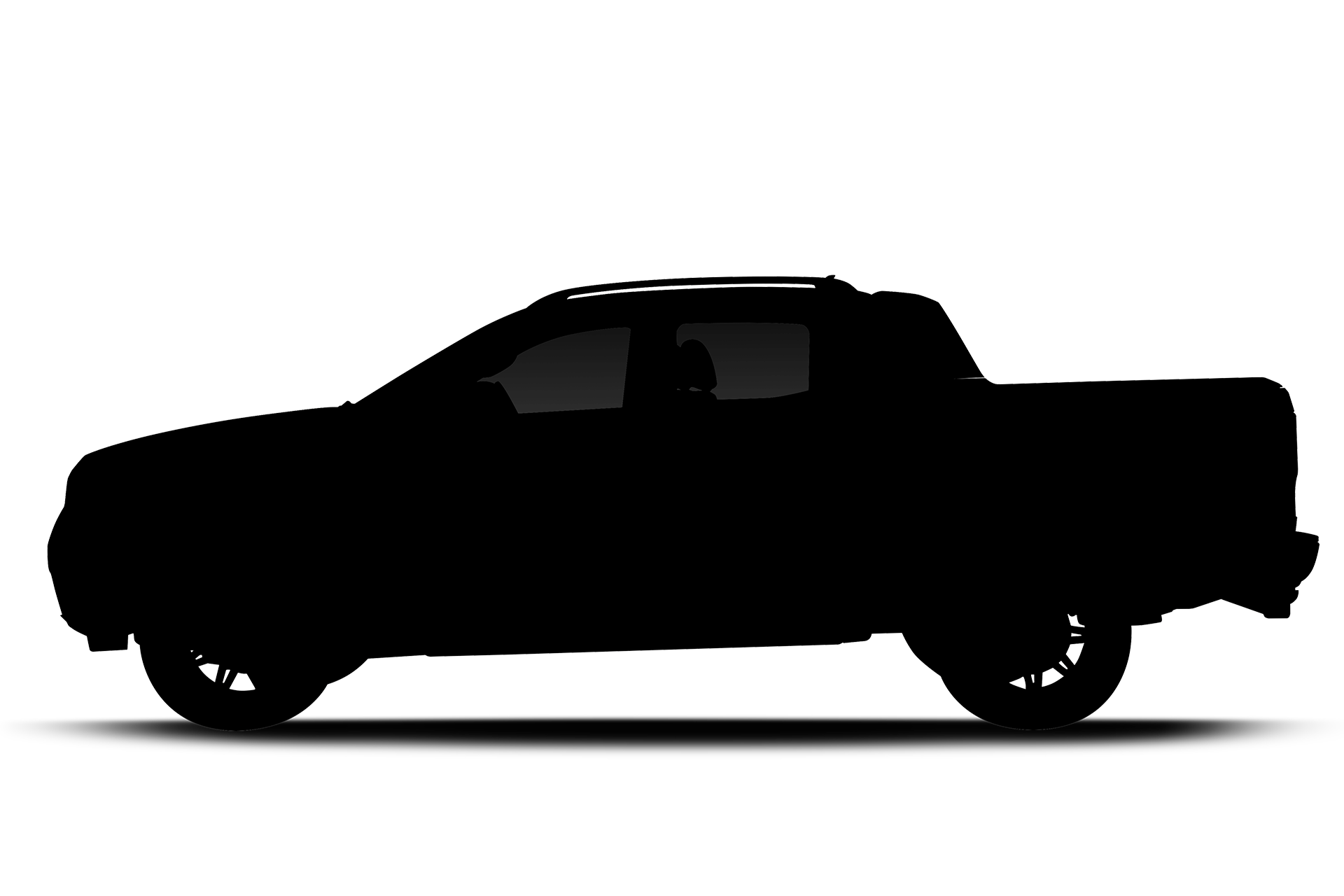 Through Sterling Utility, the iconic Ford Ranger Wildtrak is reimagined both inside and out; evolving from a rugged,

no-nonsense workhorse into a bespoke symbol of modern-day luxury.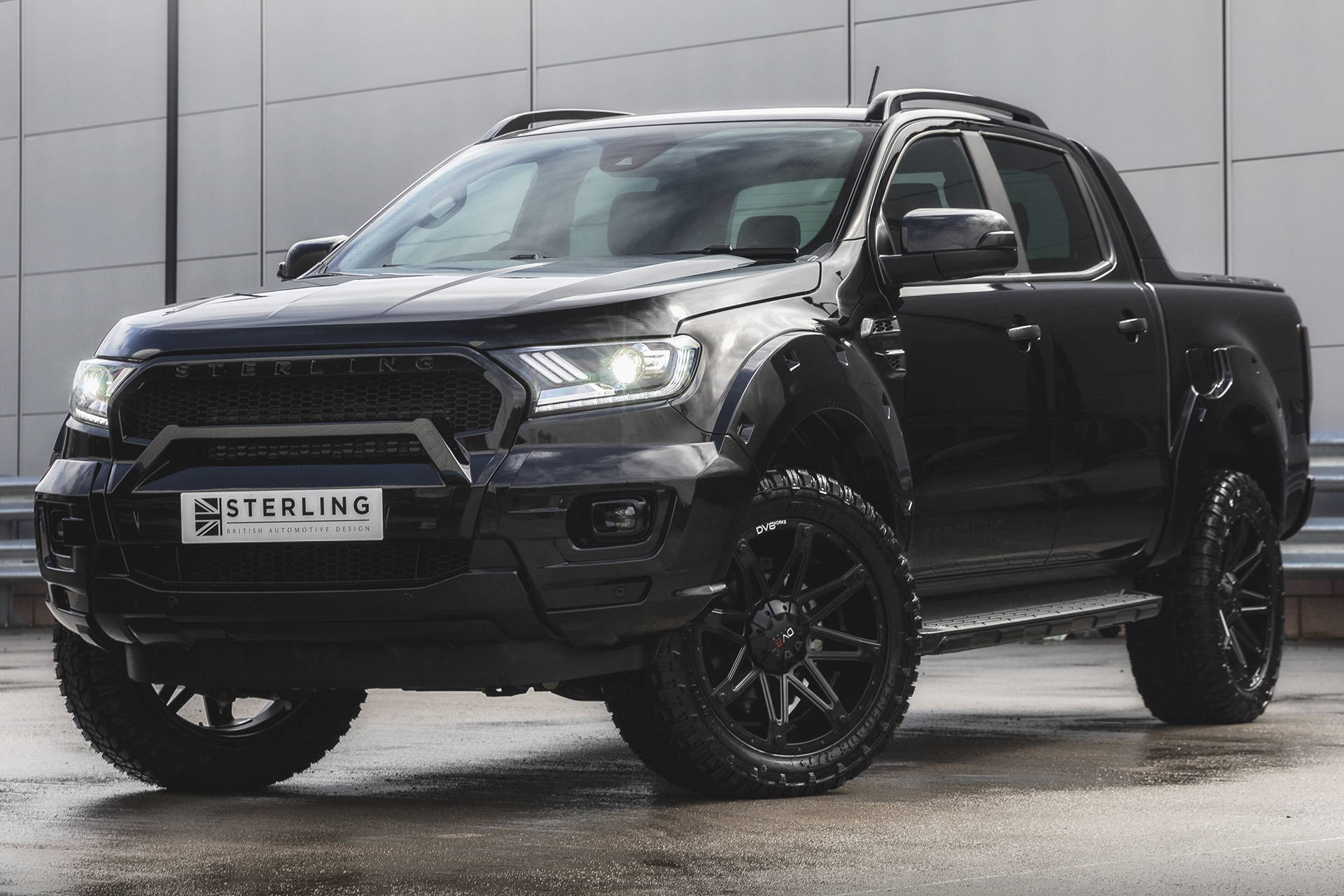 As standard, the Sterling Automotive Ford Ranger Wildtrak features a completely redesigned exterior.

The level 1 exterior conversion consists of a full set of front and rear sterling ranger arches, front bumper corners, grille conversion and upgraded 20-inch black sterling alloy wheels - which creates a more imposing and aggressive posture.
The level 2 Conversion features an extensive range of extras including mustang front headlights, smoked rear headlights, exclusive black pack for ultimate refinement and ensuring a truck that stands out from the crowd.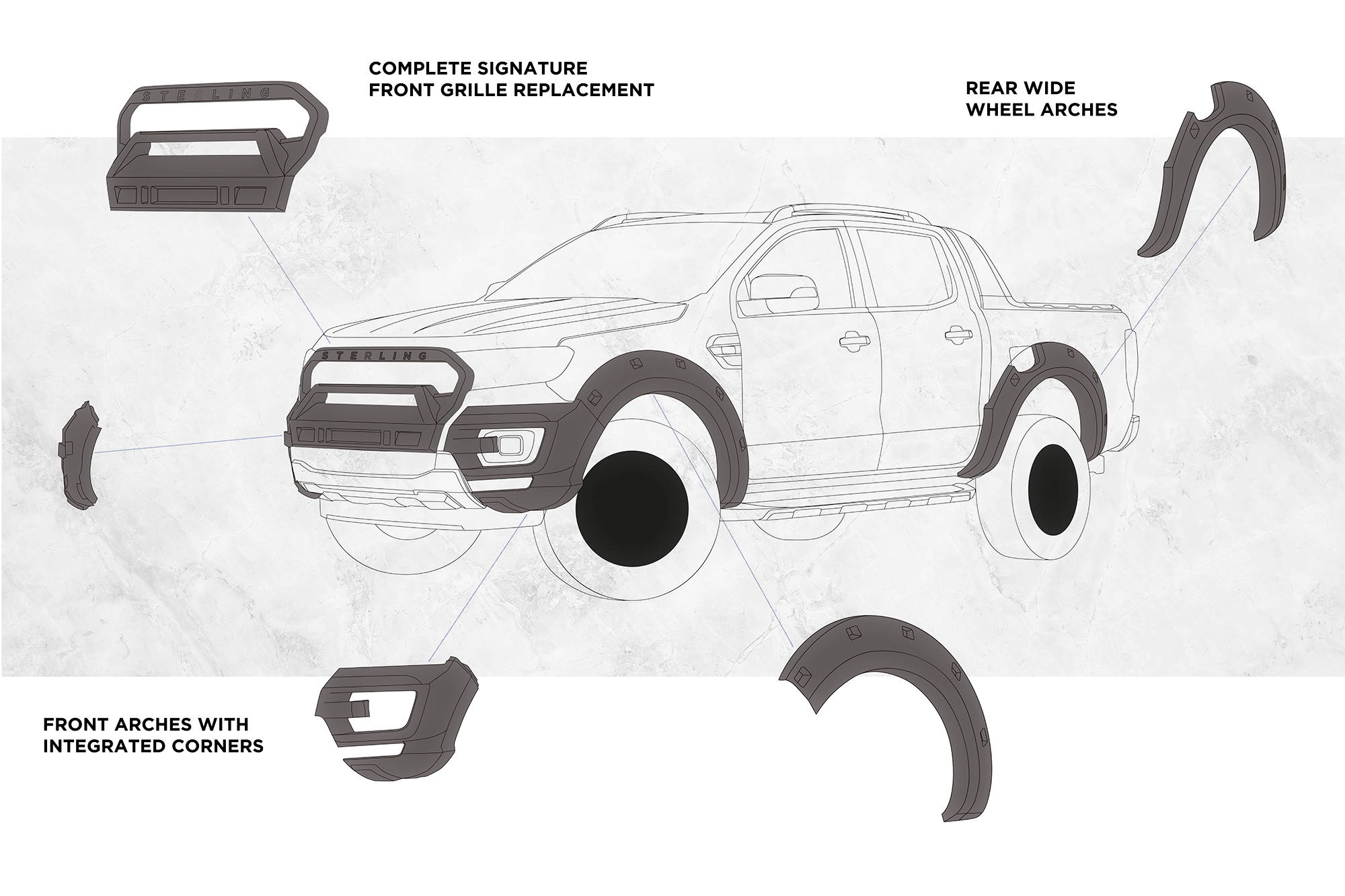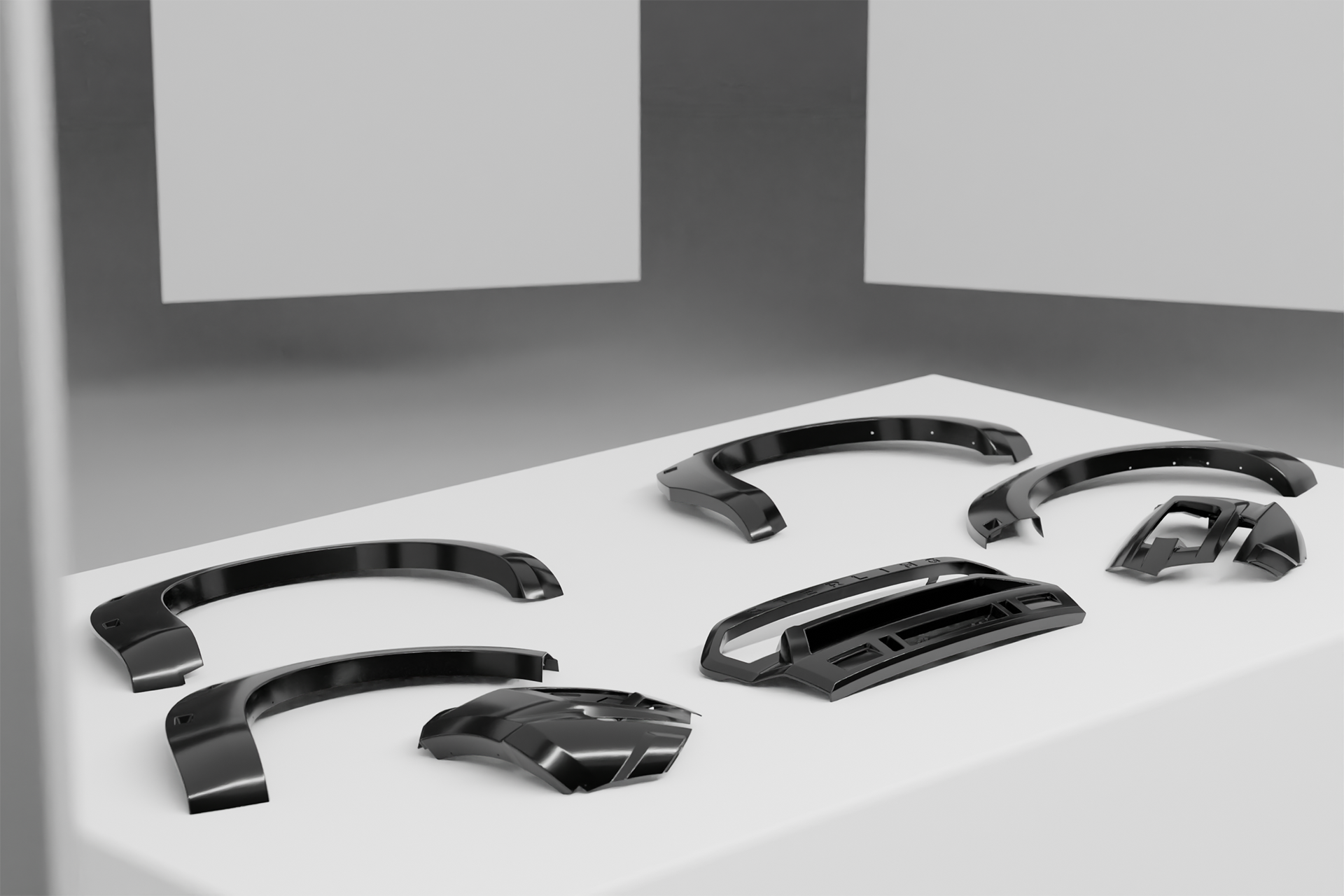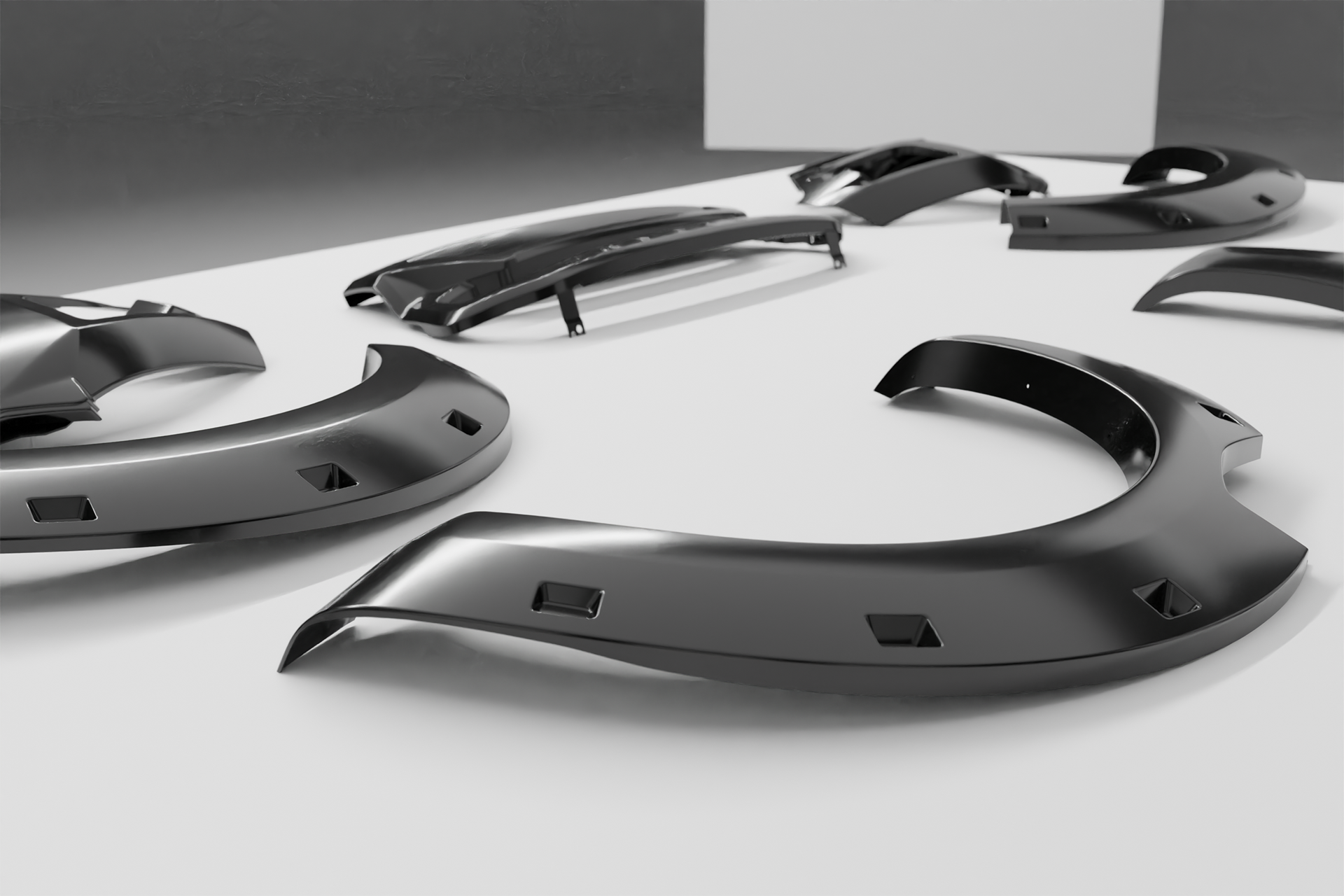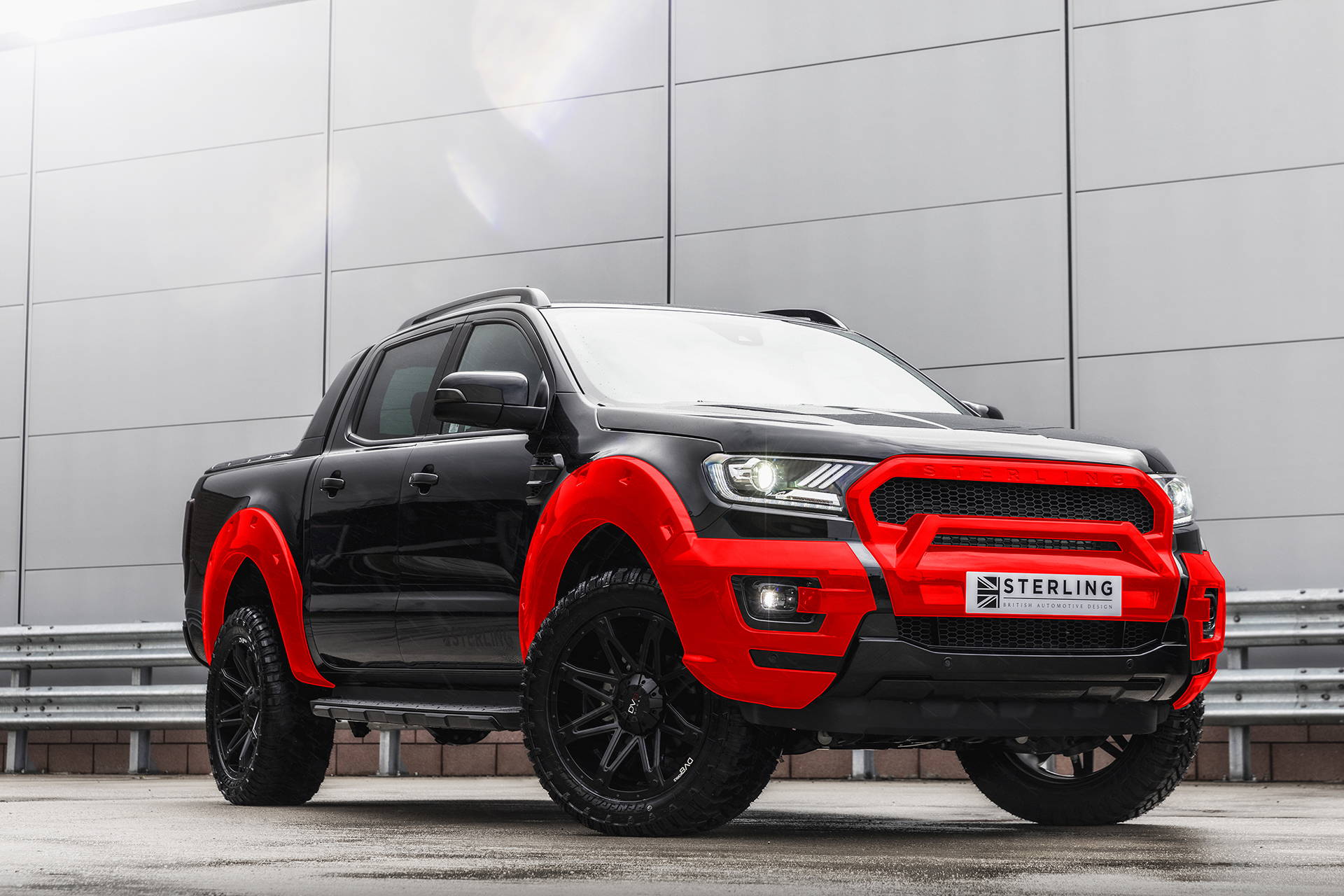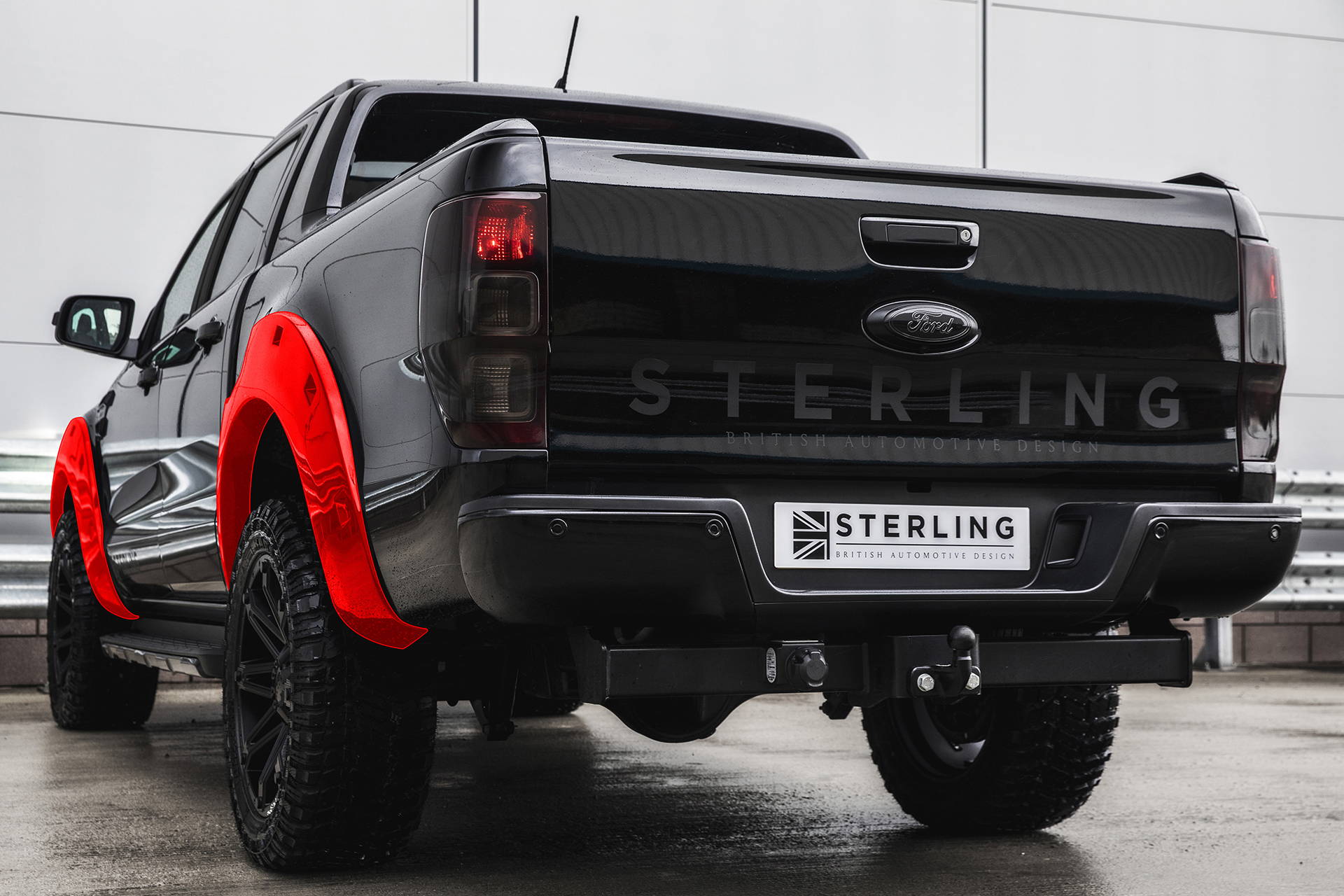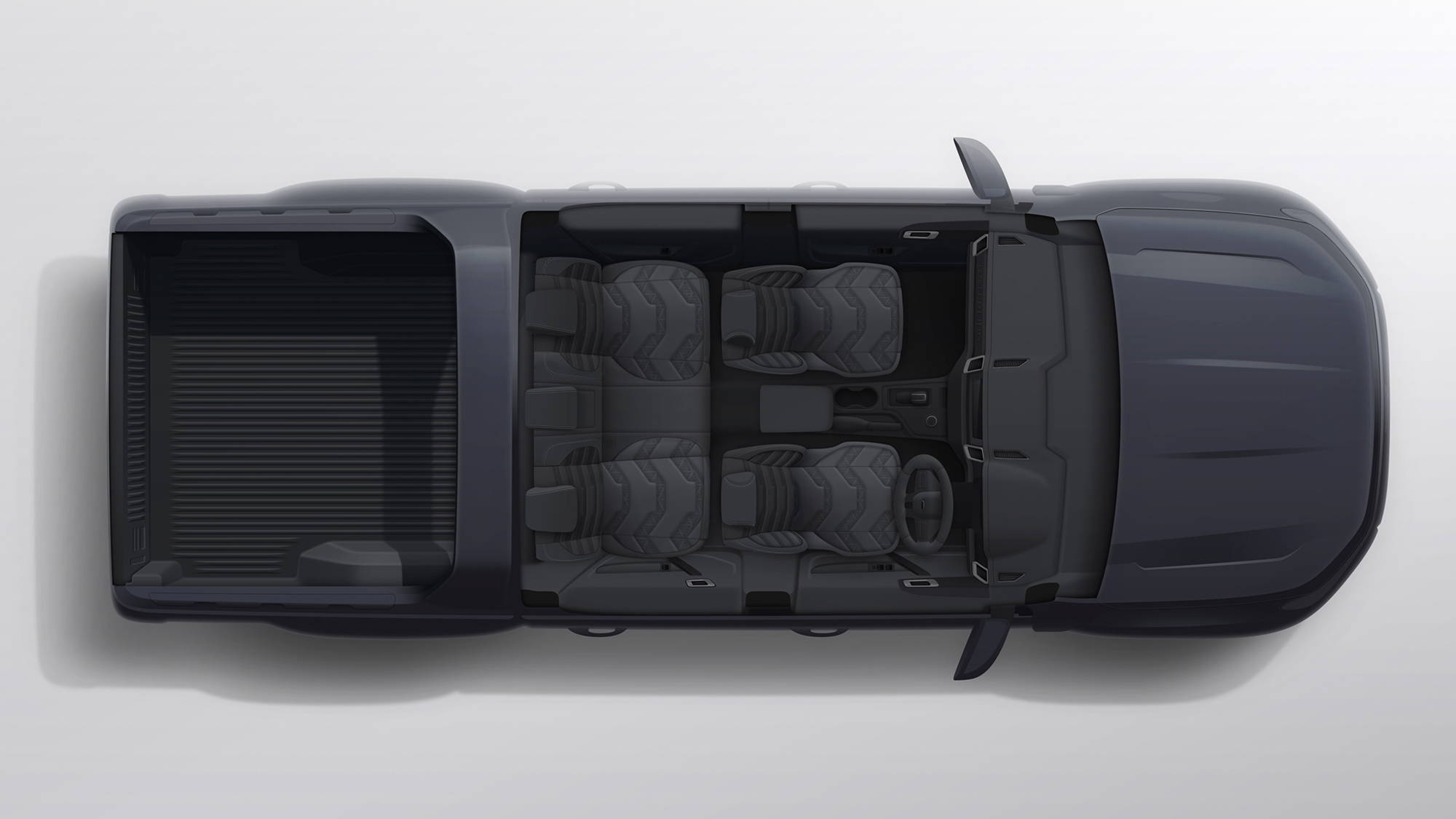 The Sterling Automotive Ford Ranger interior conversion features a fully bespoke interior package.
The level 1 interior conversion consists of all 5 seats hand-trimmed in signature 3D blade design panelled and perforated luxury italian leather, centre glovebox hand-trimmed in sterling leather with exclusive sterling perforation and front carptes fitted with exclusive 'STERLING' plates.
Alongside all this, the level 2 interior conversion includes all door tops and armrests hand-trimmed in sterling leather with exclusive sterling perforation and the dashboard hand-trimmed in luxury alcantara with debossed branding detailing.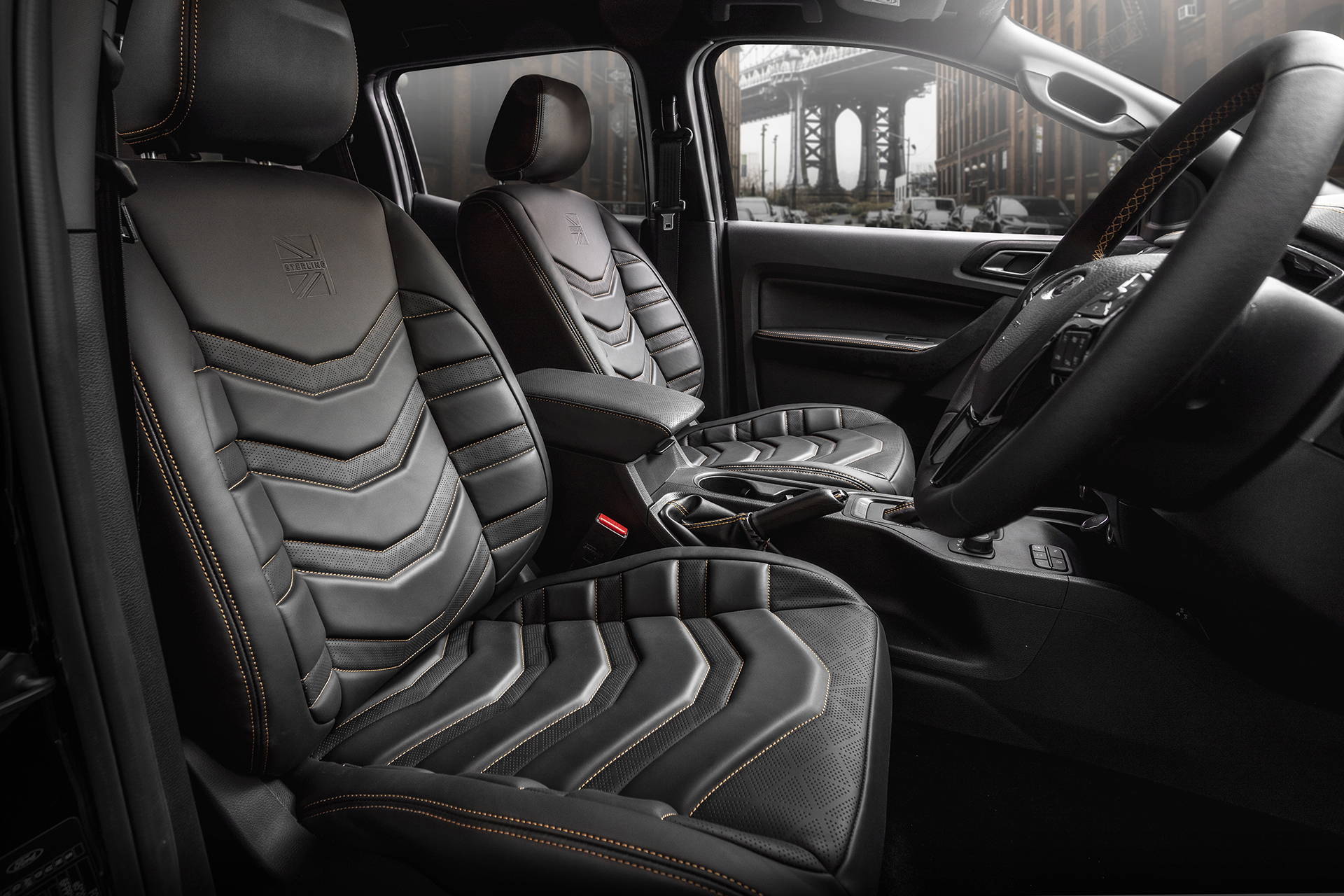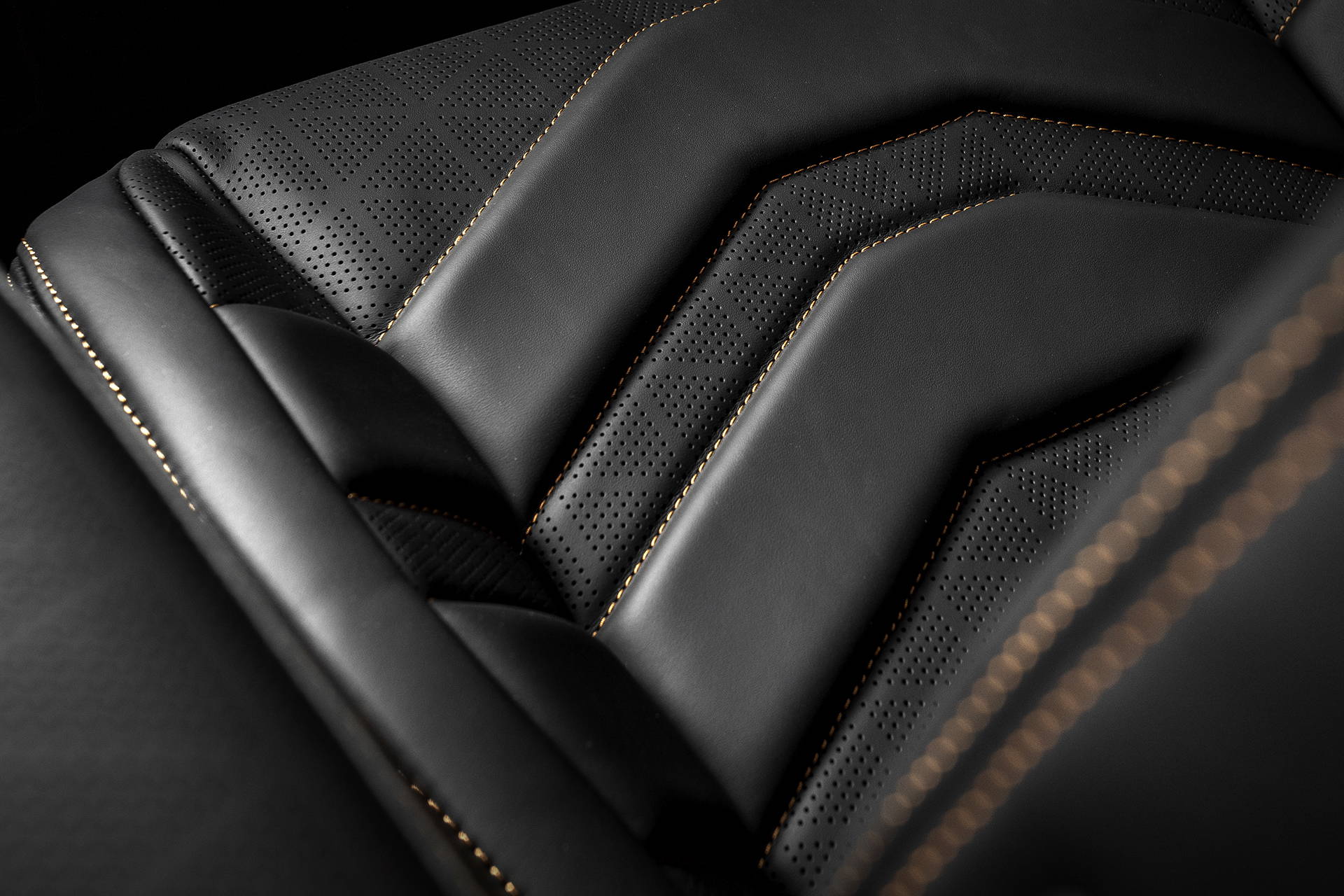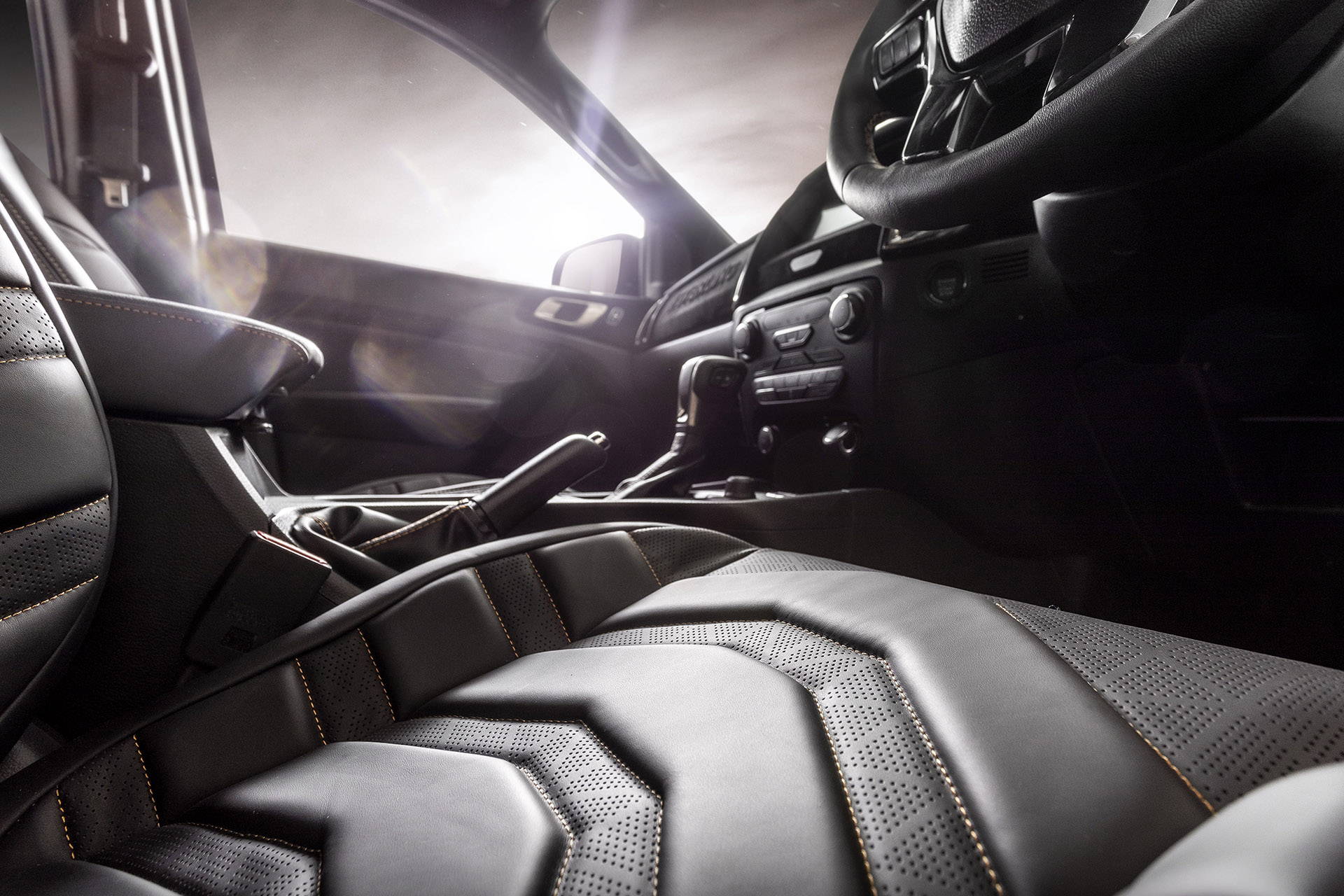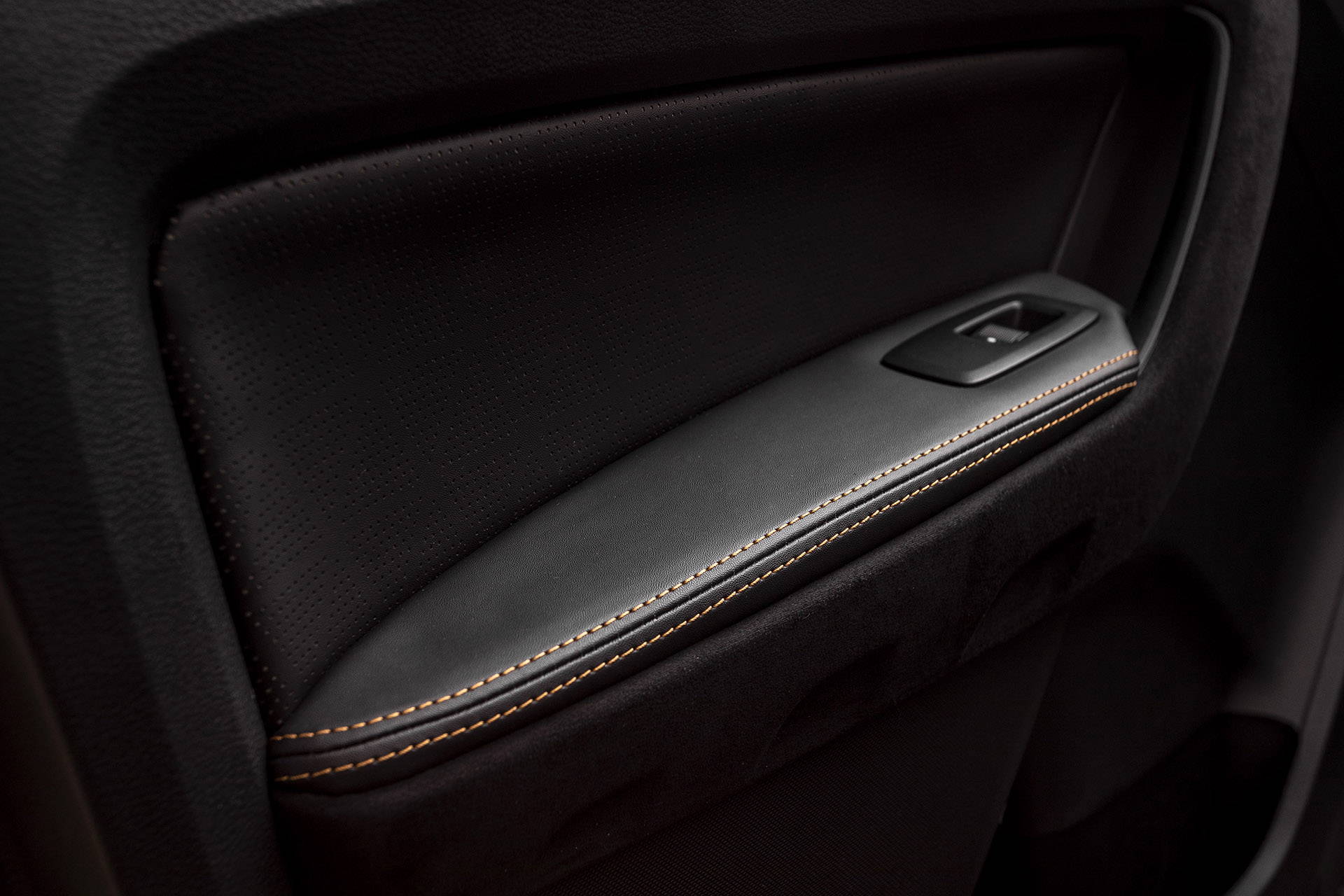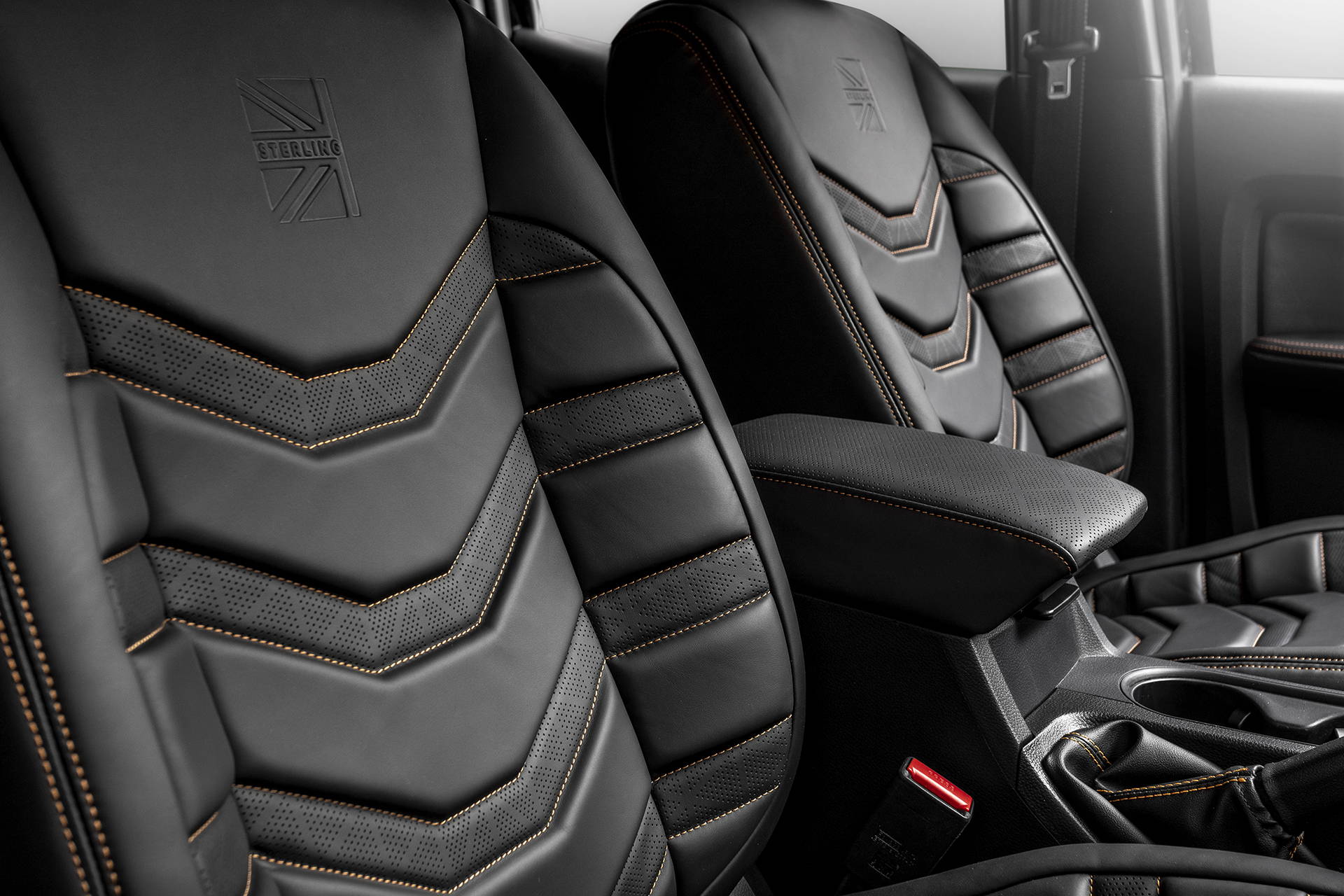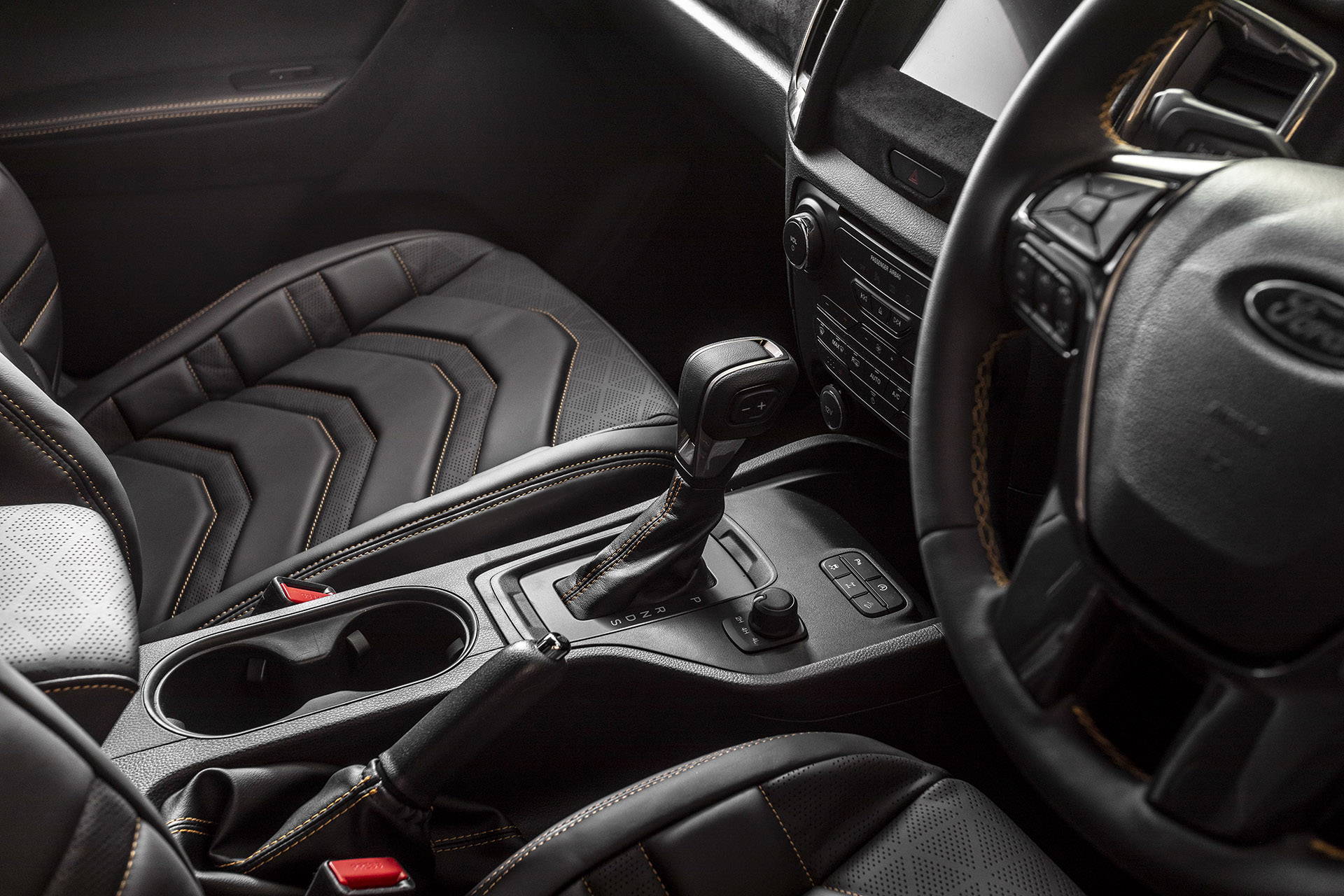 The level of customisation doesn't end there...
We offer additional exterior and interior upgrades to the ranger to provide an unprecedented level of refinement to your vehicle.
For the exterior: a full ec certified bull bar creates a purposeful aesthetic while an led roof light bar establishes more capability and demeanor.
Inside a re-trimmed dashboard in smooth alcantara with debossed sterling branding signage completely modernises the cabin while retaining the resilient practicality.
Please ENQUIRE for more details.