FORD TRANSIT:
FULL INTERIOR PACKAGE
VIRTUE DESIGN
* Scroll Down for Additional Images
* Scroll Down for Additional Images
Please Note
Price shown is the Standard interior and includes seats only.
This interior conversion is our own unique VIRTUE design.
Now available in various colours.
Suitable for Ford Transit Custom 2013 - present
The Full Transit conversion fitted in-house contains extra components that can only be fitted by our qualified, experienced upholsterers.
Full Ford Transit 'Virtue' Interior:
- Original front seats re-upholstered in 3D panelled and perforated leather using the highest grade hides and stitch available to refine your Ford Transit.
- Front seats feature heating elements and cooling systems along with our embossed branding details to ensure the most comfortable of driving environments
- Door top armrests reupholstered in alcantara with exclusive branding details
- Dashboard and binnacle trimmed in smooth alcantara with debossed Sterling branding signage
- Sterling luxury 'soft touch' 1500gm carpets with feature militaristic Sterling branded plates furnish an added level of comfort and style while reducing road noise in the cabin
- All above is available in a multitude of colours and stitch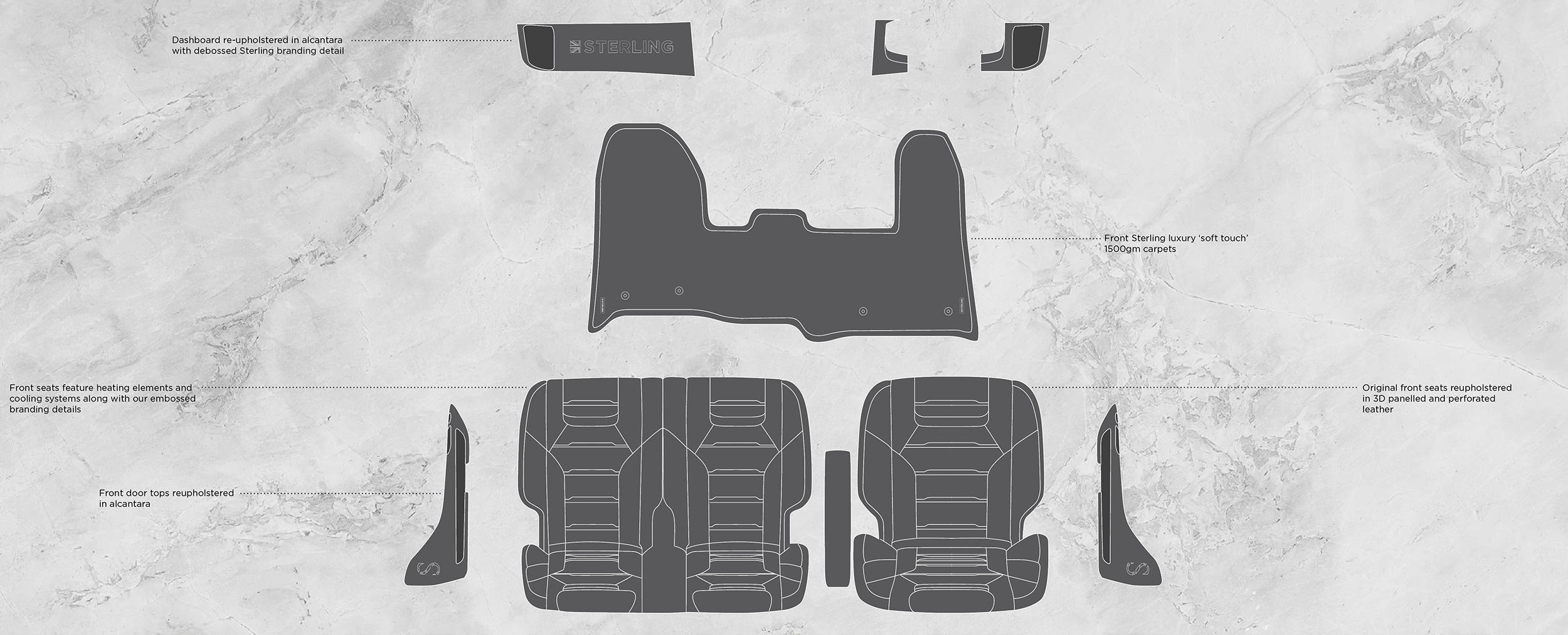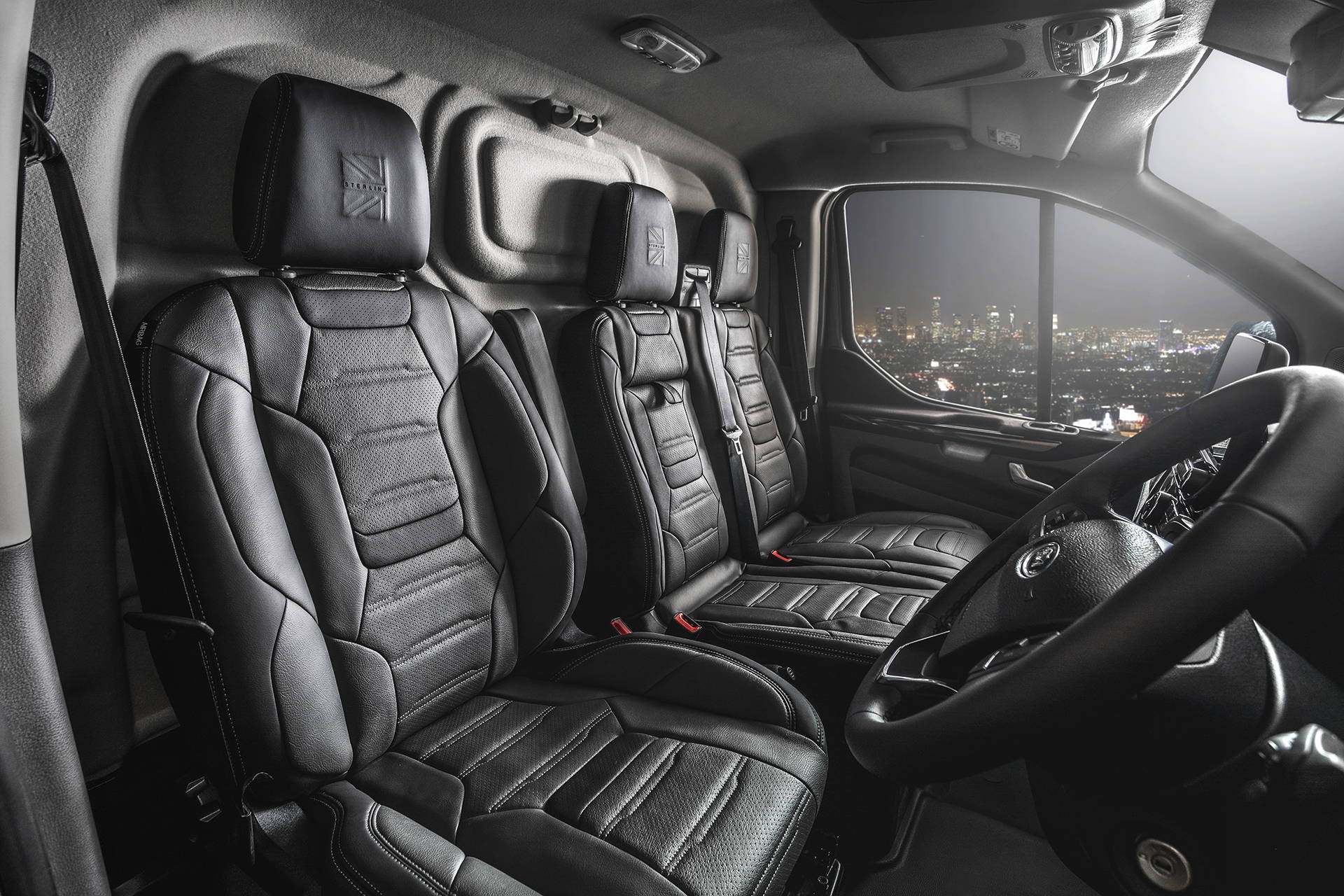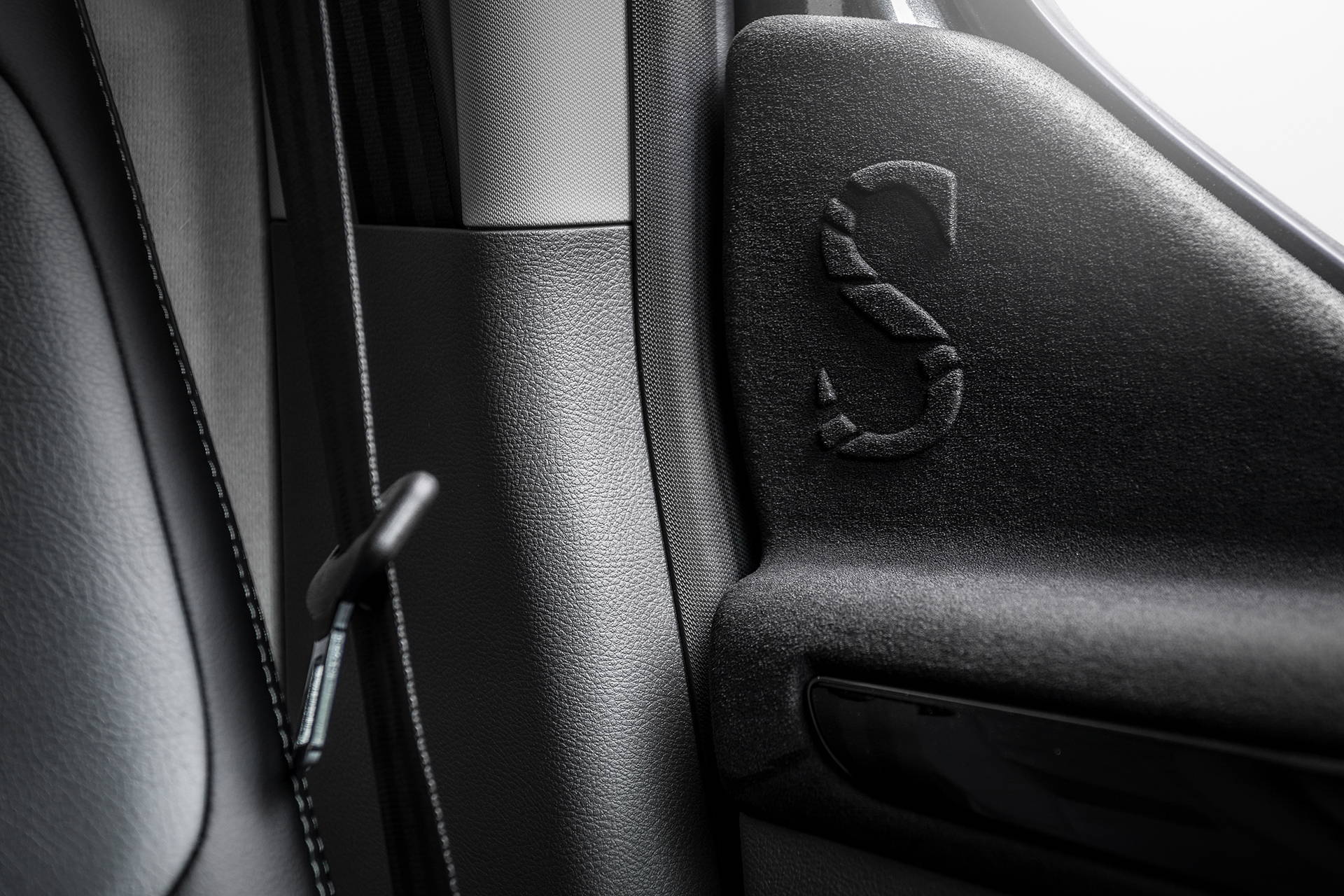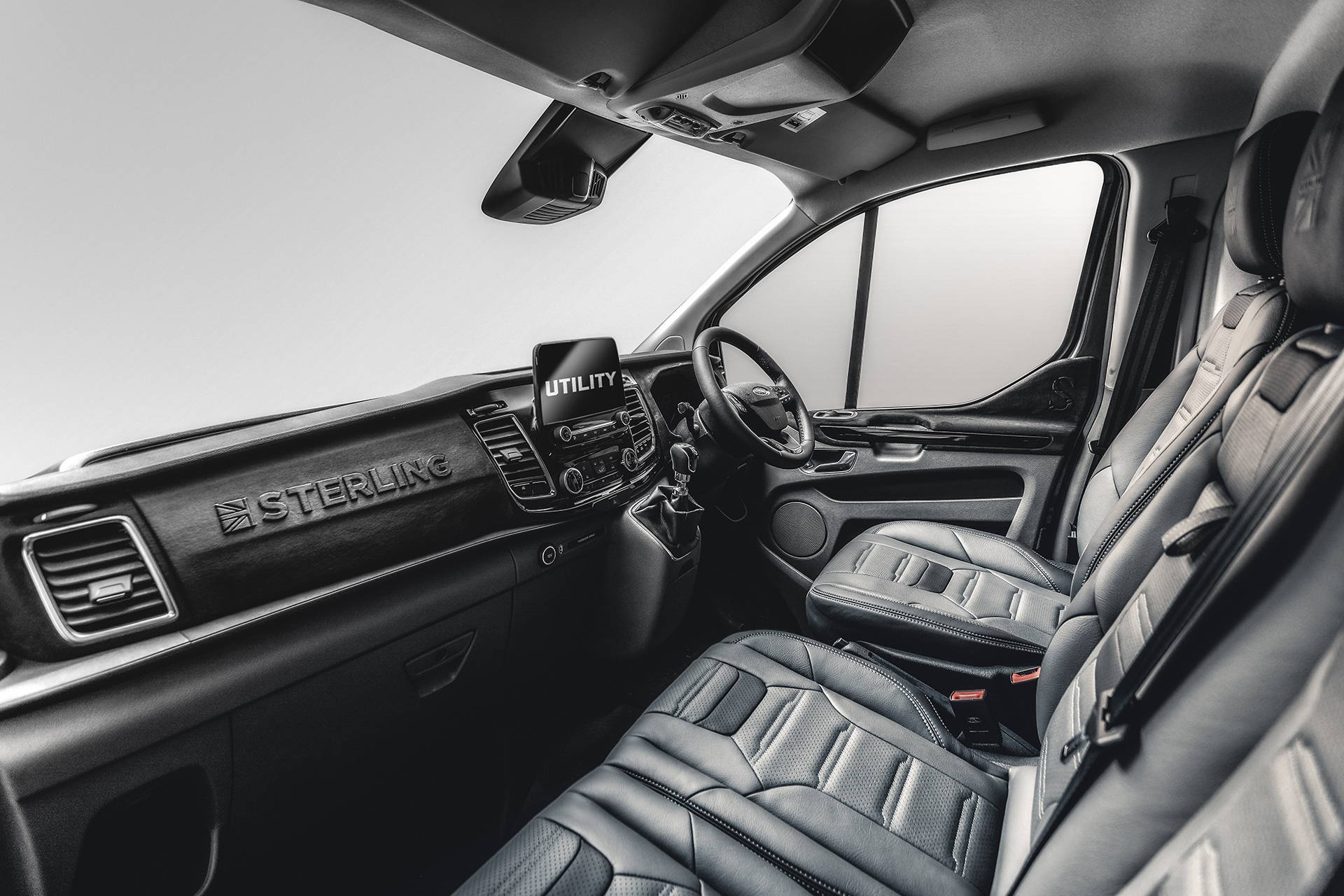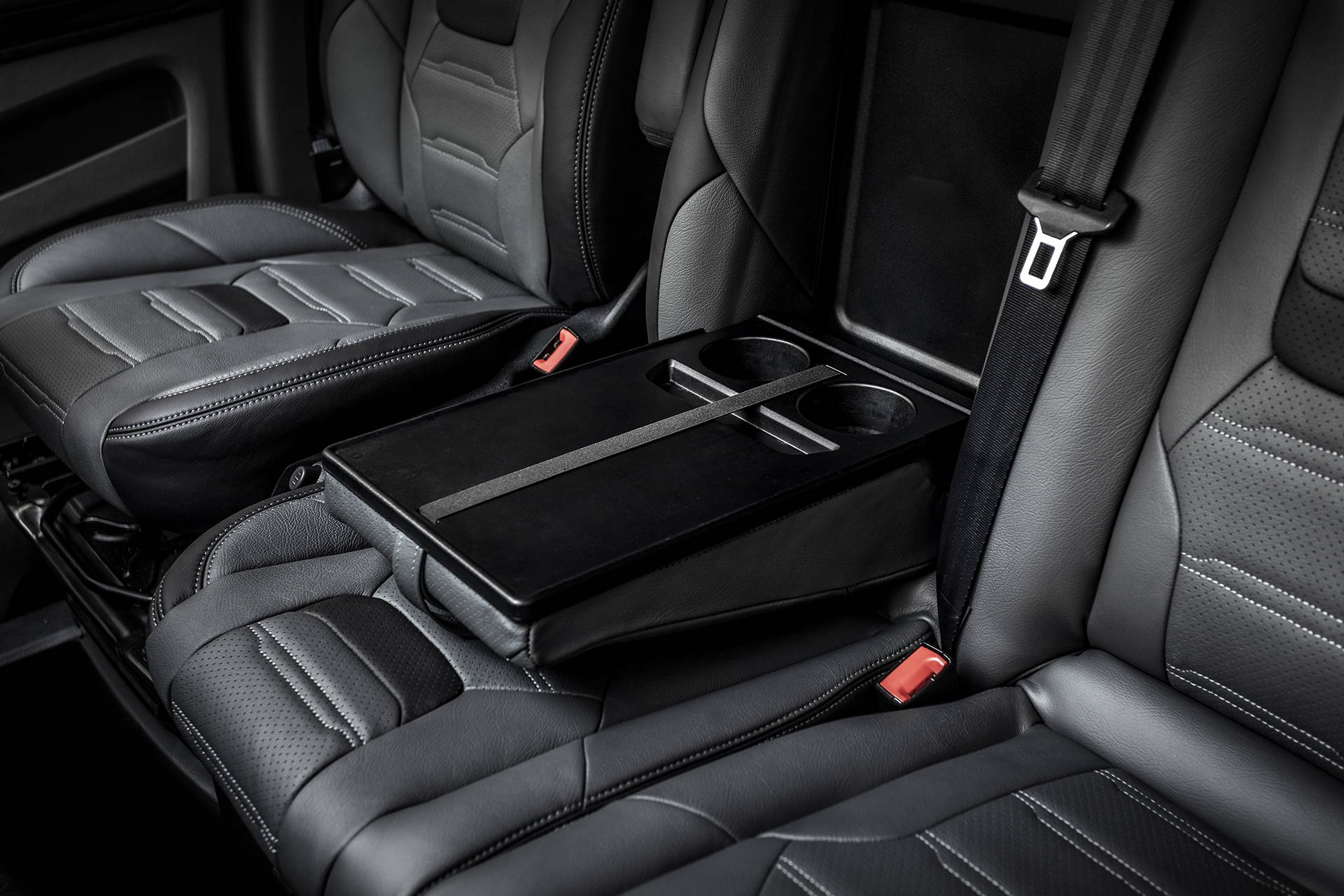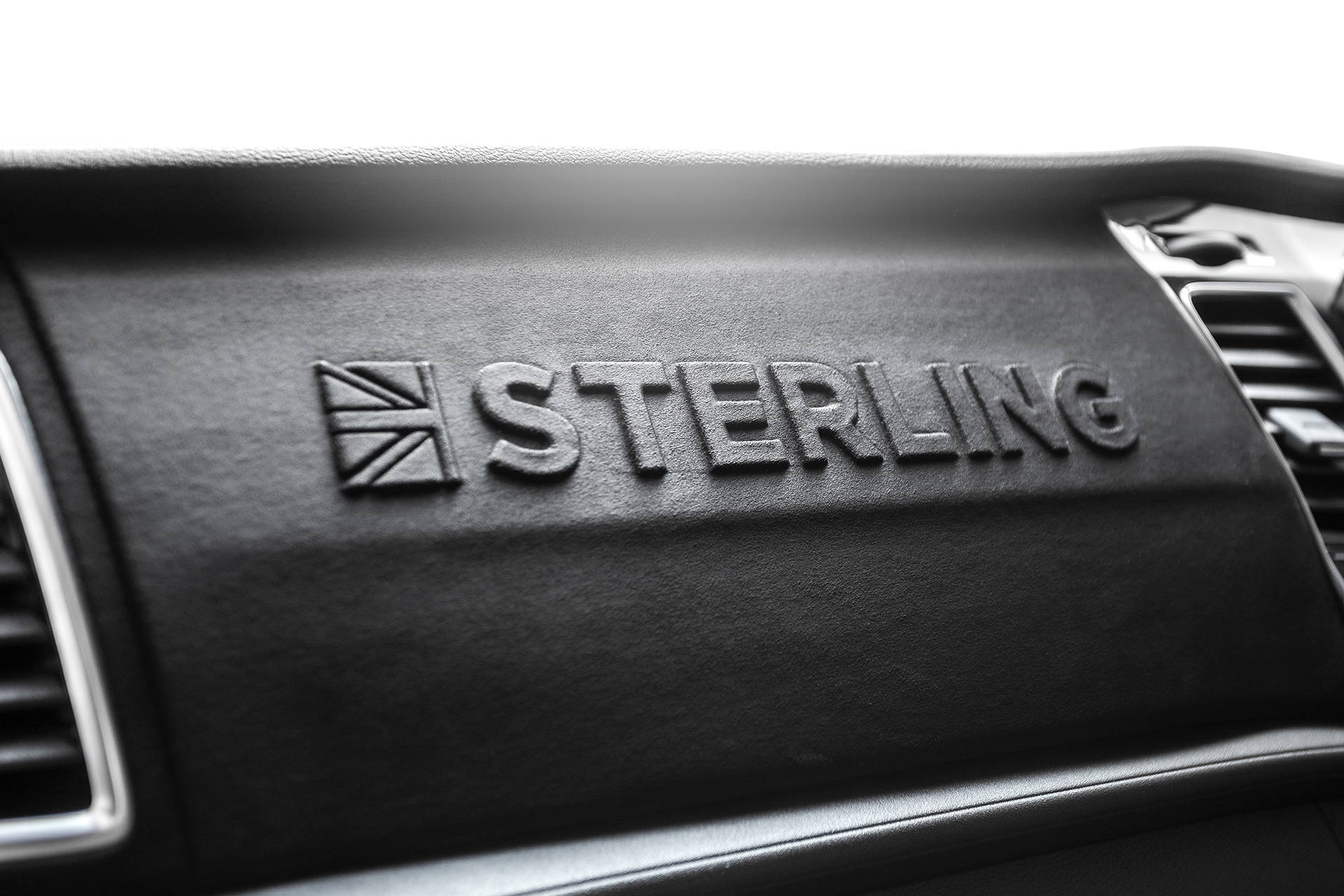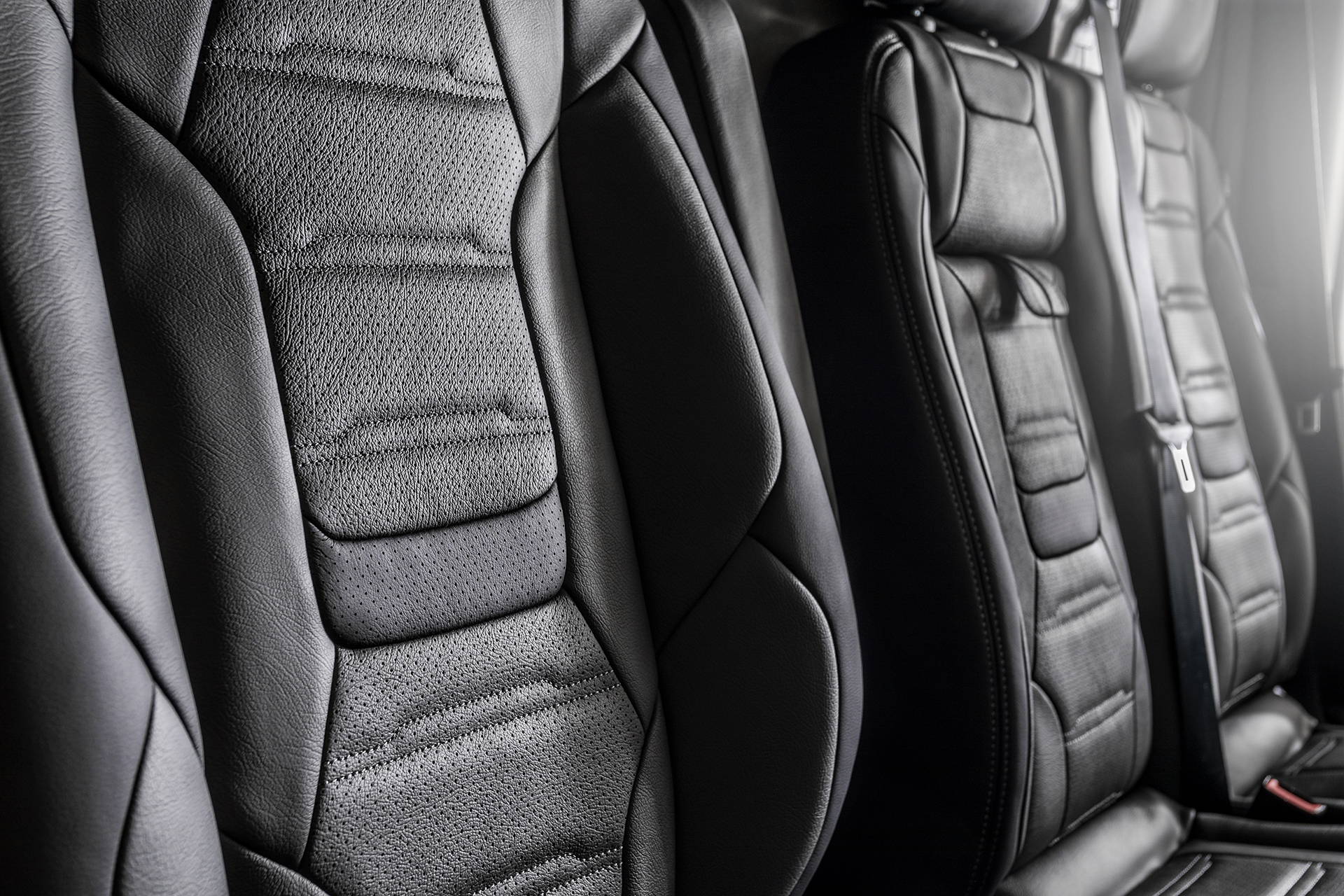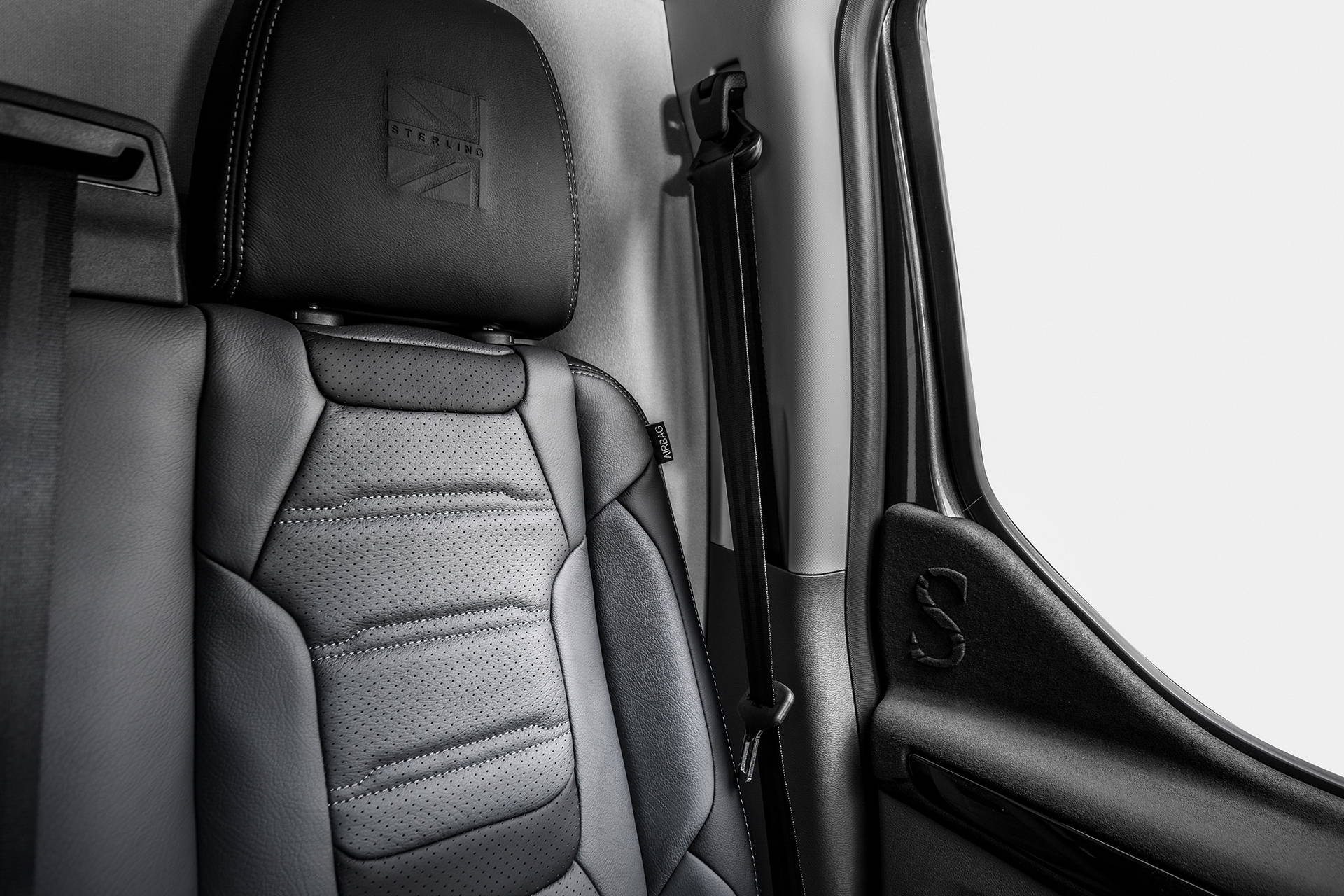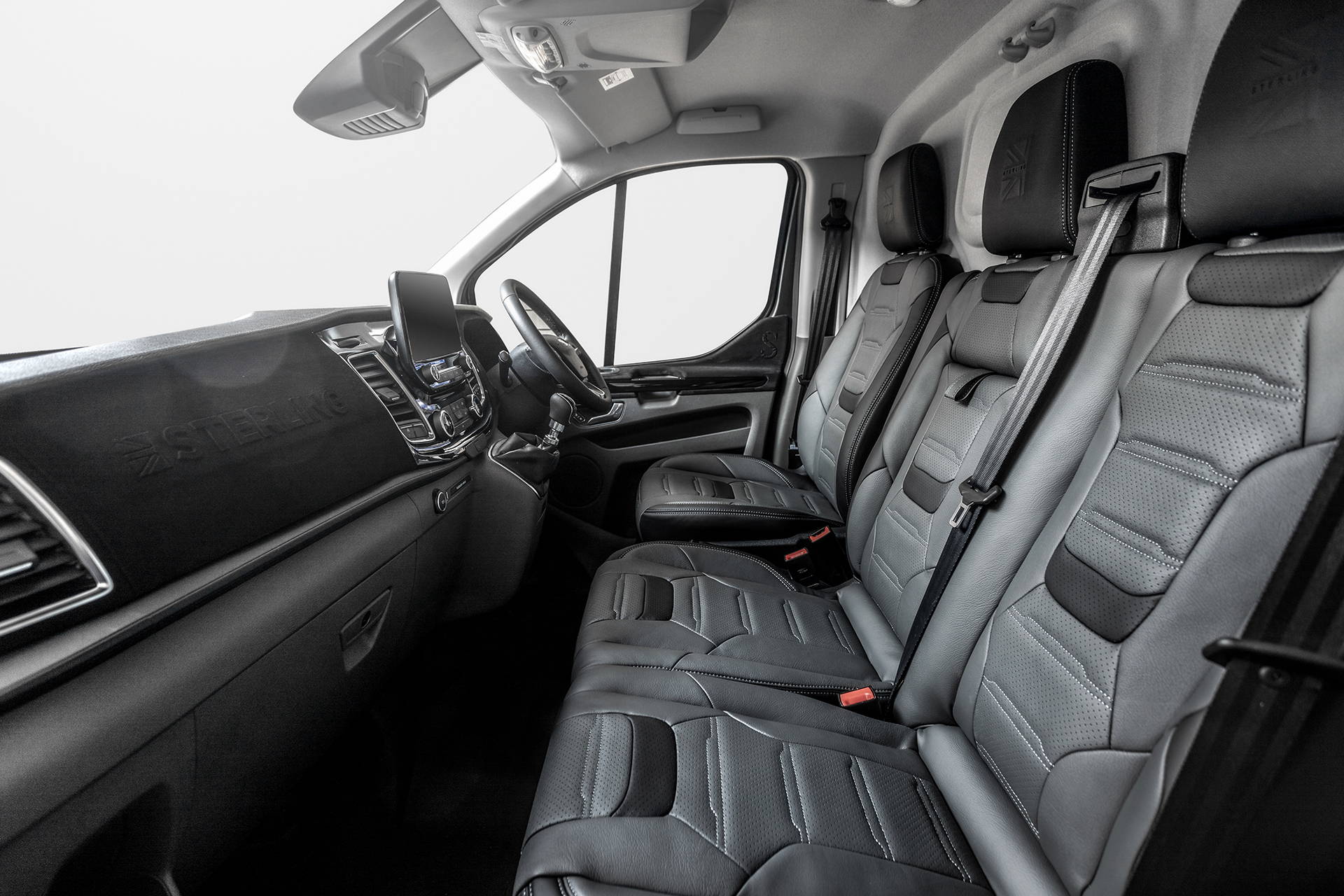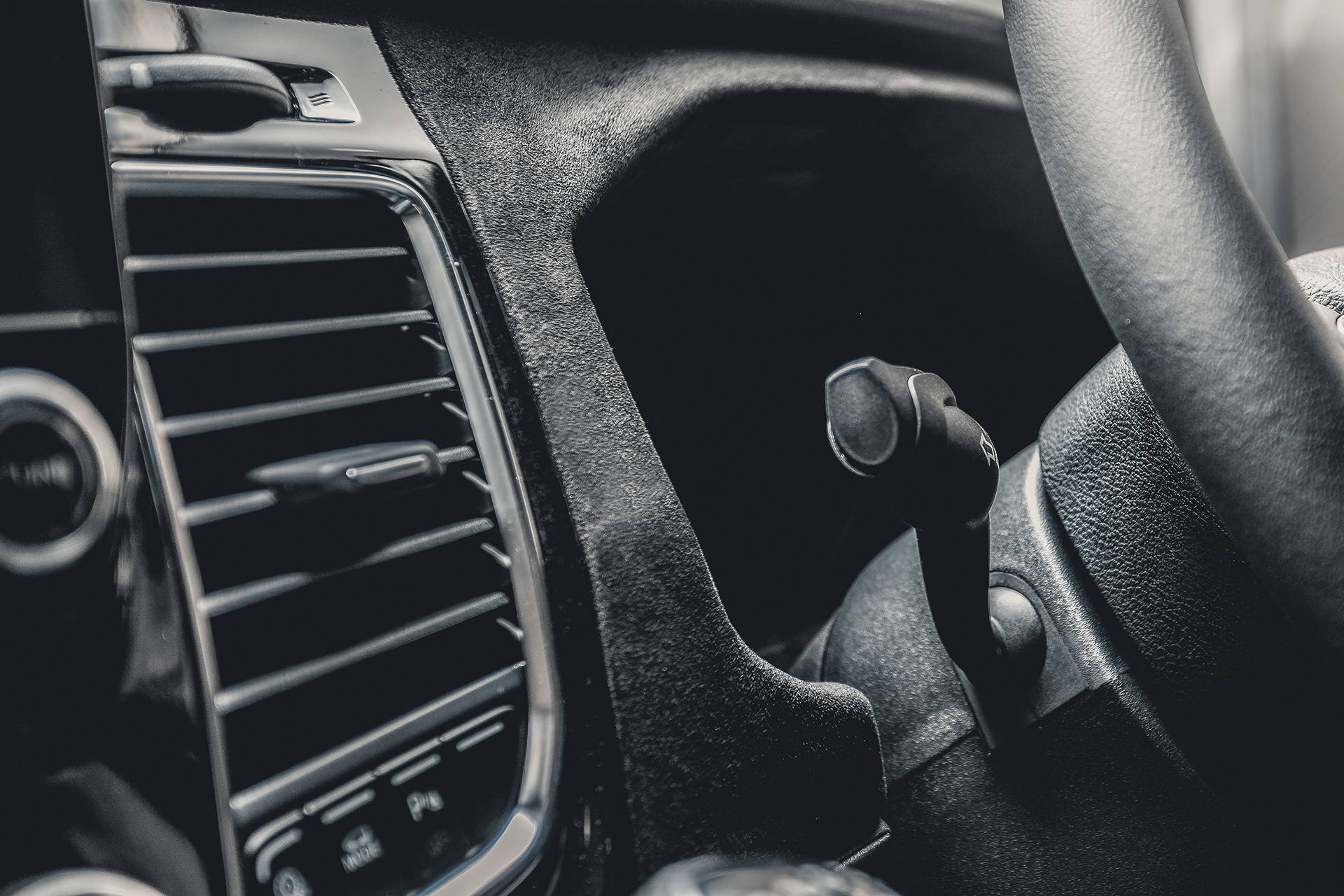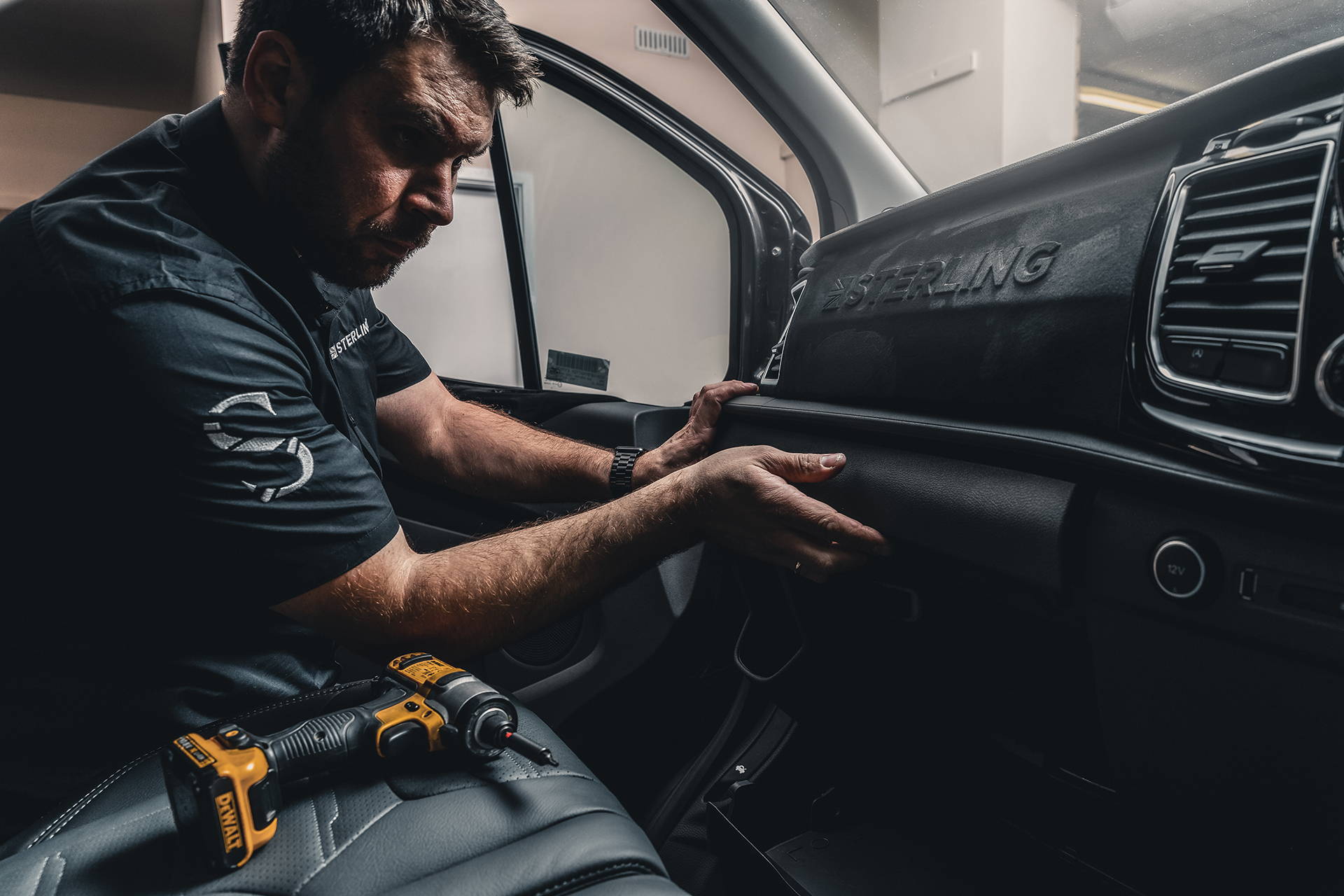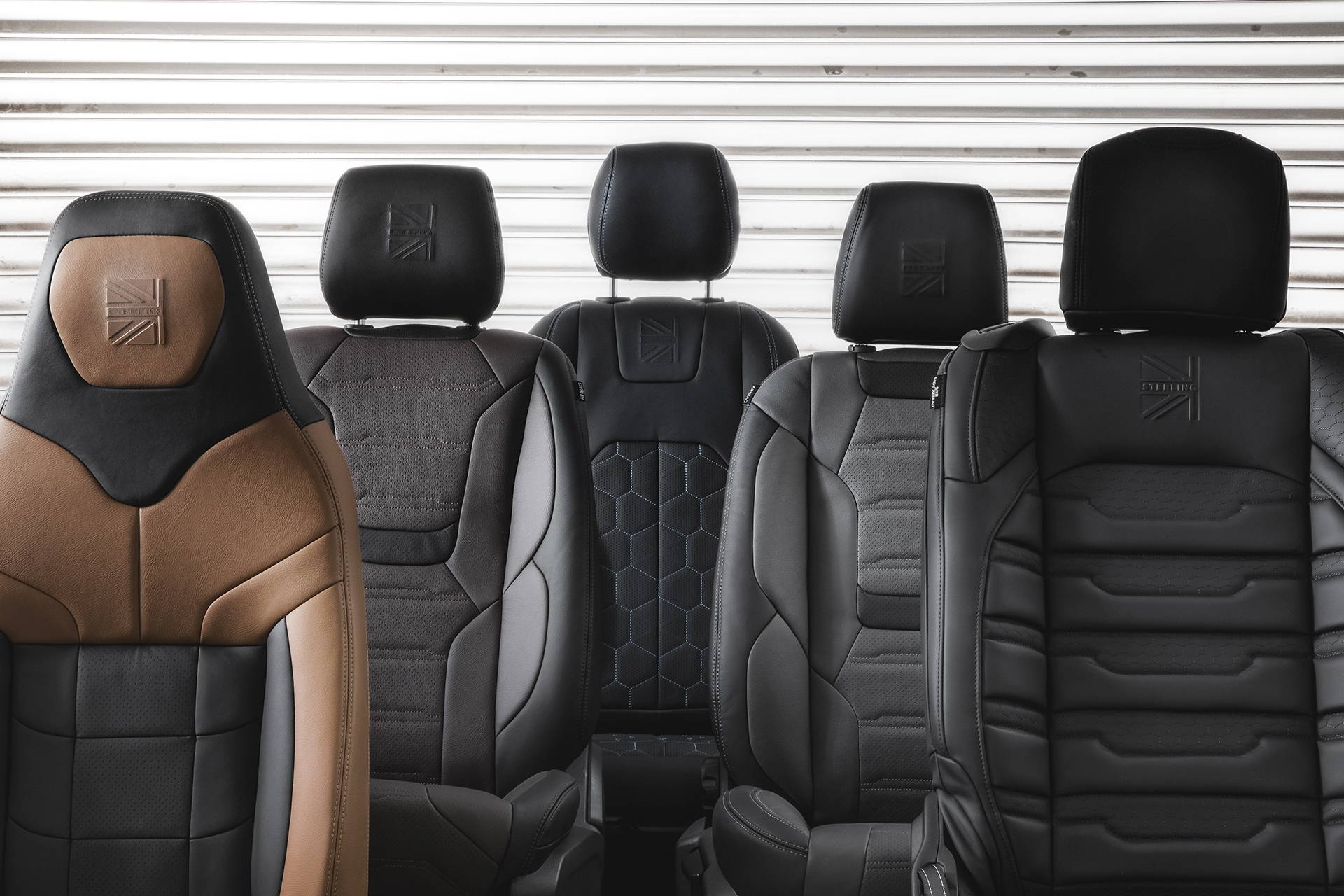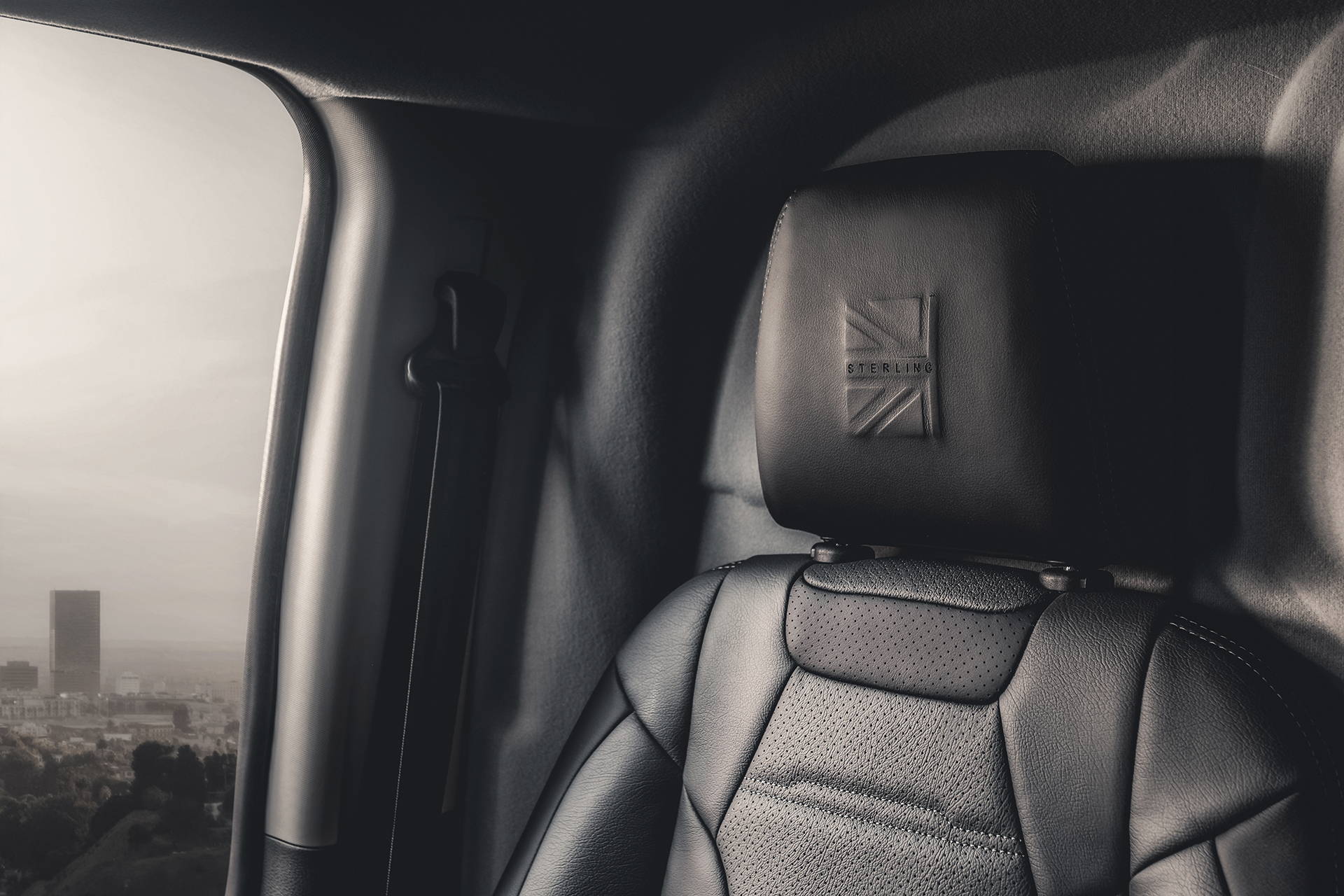 TEL: +44 (0) 1254 947 630
E-MAIL: sales@sterling-automotive.co.uk